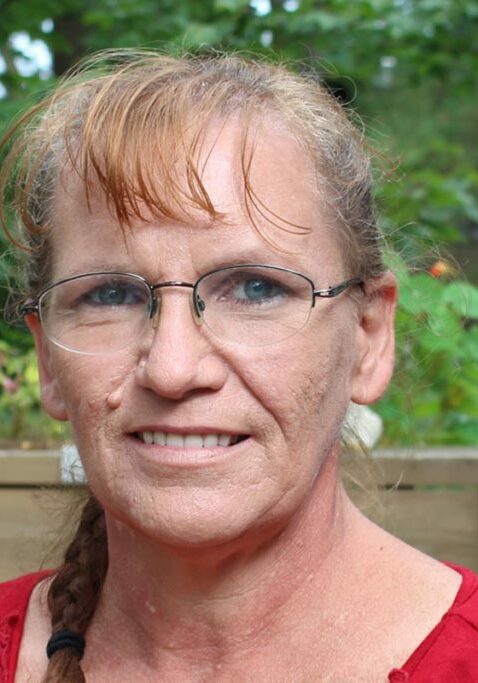 Posted on Sep 19, 2016
Rachel Elmstrand was proud to be one of the thousands of direct support professionals (DSP) that Minnesota Gov. Mark Dayton recognized last week with a special proclamation for the essential work they do to assist people with disabilities lead meaningful lives.
She has worked at Industries, Inc. in Cambridge for the past year and has been promoted a few times. Currently, she supervises 30 people in small work crews of four or five who clean 14 different businesses – restaurants, offices, retail stores, apartment buildings, and a community center — throughout the East Central Minnesota area. She coordinates the complex scheduling and works closely with Industries' customers to make sure their needs are met.
"I love this job and working with people who are so excited and happy to go to work each day," said Rachel. "I think I am well-suited for it."
Rachel had worked as an X-ray technician for 28 years before she discovered she was no longer able to work in that field for health reasons. She spent the next four years unemployed and struggled with what new paths to take in her life given her challenges, all of which made her isolate herself at times.
She heard about Rise and applied for employment and housing support services at Employment Innovations office in Lindstrom. Rise team members helped her "turn a corner" and move forward.
"Maeta [Burns-Penn] helped me put together a career plan and resume and begin looking for work. She gently nudged me along and eventually find this great job. In my previous position, I had helped train X-ray tech students from Century College and St. Kate's so I love teaching and mentoring. Working with people from Industries is a nice fit for me."
"Mary Barnes, one of Rachel's supervisors at Industries, has said several times to me, "What a gift and blessing Rachel has been for the clients. I wish I had two or three more staff like her,'" noted Maeta.
Paul Kuhlmann, a housing support specialist with Innovations, assisted Rachel with qualifying for a housing subsidy. "Without that, I wouldn't be able to make it. Everyone at Rise has been so helpful."
Both Maeta and Paul continue to check in with Rachel about twice a month to help ensure everything continues to go well on the job and at home. Maeta and Rachel's Minnesota Vocational Rehabilitation counselor helped her get appropriate clothing for work through both Rise Region 7E Employment Support Funds and DEED funding.
"And then I lost 55 pounds and had to get all new clothes again!" Rachel said with a laugh. "I was diagnosed with diabetes so I changed my diet and started exercising and walking regularly. My weight loss has really helped my fibromyalgia, too."
Rachel also had an unexpected car repair which was financially pretty significant and threatened to prevent her from getting to work. She was able to get help to maintain her employment access through Rise's Advancing Lives Fund and DEED funding as well without having any work interruption.
One of Rachel's passions these days is gardening. She spent the spring and summer clearing, digging and planting more than 70 plants that people had given her and finished the landscaping project with mulch and rocks. "I need to stay out of the house – being in the fresh air and sunshine is really healing for me," Rachel said.
Rachel is an active member of the North Branch Legion Post 85 Auxiliary. Among the many ways she volunteers to serve is that every Memorial Day, she and her daughter plant 550 flags in local cemeteries.
"My father-in-law was a veteran and this is one way my daughter and I can honor him," she added.