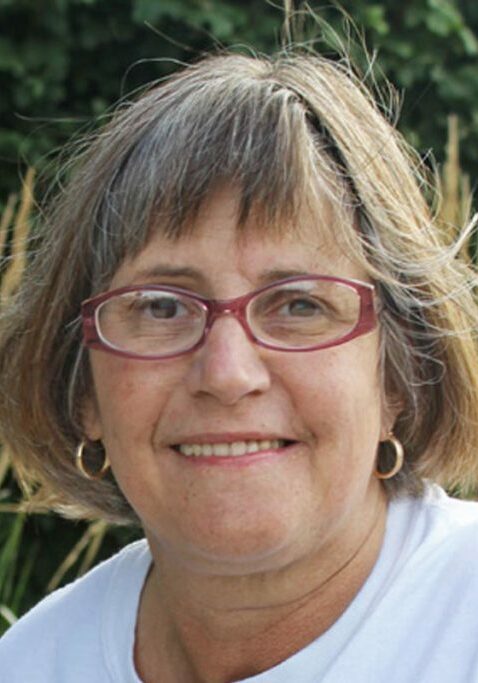 Posted on Sep 12, 2016
Having raised thousands of dollars over the past several years for the Minnesota Brain Injury Alliance's annual Walk for Thought, Lisa Nowlin is a force to be reckoned with when it comes to collecting pledges. Always polite and appreciative, she nonetheless is determined to help raise as much money as she can for this great cause. This year's Walk for Thought will be held September 17 at Long Lake Regional Park in New Brighton.
"I formed my 'Brain Storming' team 12 years ago and have participated every year since," said Lisa. "I think it's really important to participate – not just donate money – but to get people involved and walking. I get pledges from my Rise co-workers and team members, my friends at AA, other friends and family, and I pledge, too."
Each year more than 4,000 Minnesotans are hospitalized with a traumatic brain injury due to falls, assaults, strokes, vehicle collisions, heart failure and other traumatic events. The Minnesota Brain Injury Alliance helps people navigate life after brain injury through training, resources, and support services. Since 2002, more than 16,500 walkers like Lisa have helped raise at least $1,000,000 in donations.
Lisa is candid about her brain injury and hopes that her story will warn others about risky behavior as well as give hope to people who have gone through a crisis.
"I had used and abused drugs and alcohol since I was 12 years old," Lisa admitted. "On October 22, 1997, I was roaming the streets in South Minneapolis up to no good, high on drugs and drunk, when two cars hit me. I spent six months in a coma and the doctors told my dad that I probably wasn't going to make it and if I did wake up, I would probably be a vegetable. My dad didn't accept that – he supported me, he believed in me, and he loved me. The accident really saved my life because I would likely be dead from drugs by now."
Lisa lived in three different rehabilitation facilities and worked hard to get her life back together, and today lives in a group home in Crystal with three other women. She wanted to especially call out Louisa, her residential support staff, to recognize her for all the wonderful support and encouragement she gives Lisa every day.
"I knew I had to get back into the business of life," she said. "Now I am so grateful that I try to pay it backward and pay it forward. I don't have much, but I like to help others. I love going to Starbuck's or Caribou Coffee, and when I can, I like to treat someone like the person behind me in line."
Lisa, who will be 50 in October, studied pre-med in Fort Worth, Texas, and worked odd jobs in college. She has worked in Rise's Connections program for people who have brain injuries since 2009 and likes the variety of work she does at Rise's production facility in Spring Lake Park.
In her free time, Lisa enjoys working on her home computer, taking walks, and going to coffee shops. She is proud that her son graduated from Notre Dame and is a teacher in Chicago. Lisa enjoys seeing him during the holidays.