STORY #29 – WYMAN GROENKE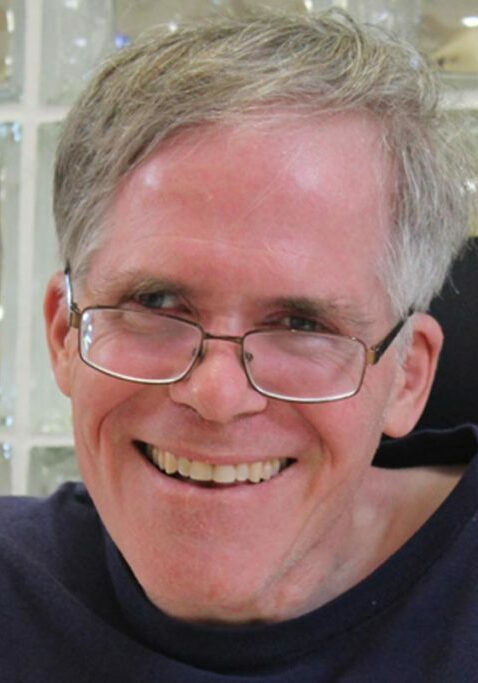 Posted on Aug 29, 2016
"It can sometimes be hard, but change also brings new opportunities," Wyman Groenke wisely reminded the other members of Rise's Self-Advocacy Council when they voted to change its name from the Consumer Advisory Council to better reflect their mission.
Wyman has been an active member of the Council for a few years and comes to the monthly meetings prepared to participate. He is insightful on issues and seems to have the knack of saying just the right thing at the right time to contribute to their important discussions.
"Being on the Council gives me a chance to voice my opinions!" said Wyman with a smile. He added that he enjoys following legislative issues that directly affect people with disabilities and then helping others better understand them.
This year, Council members are closely following the Olmstead Act and bring in speakers from other organizations and Rise to learn more. They are also preparing for the Minnesota Self-Advocacy Conference which will be held in the spring of 2017.
"I was disappointed we didn't get to go to the Capitol this year because of all the construction that was going on," Wyman added. Council members have historically attended rallies and met with their legislative representatives.
Two days a week, Wyman works on a wide range of production jobs at Rise's Community Integration Program (CIP) in Coon Rapids. "He is always willing to try any task and never says 'no' to a job," said CIP Specialist Jayna Allshouse.
A quiet guy, Wyman is nonetheless known among his peers and Rise team members for his quick wit and engaging sense of humor. "Wyman really brightens our day," noted CIP Med Specialist Diane Anderson.
Three days a week, Wyman attends Rise's Adult Day Program at the Emma B. Howe Northtown Family YMCA, where he enjoys working out as well as doing arts and craft projects.
Often sporting a T-shirt from his travels, Wyman has sailed on a Caribbean cruise, toured Alaska, and enjoyed concerts in Branson, Missouri. In his free time, he also enjoys watching movies, painting and drawing, and hanging out with his friends.