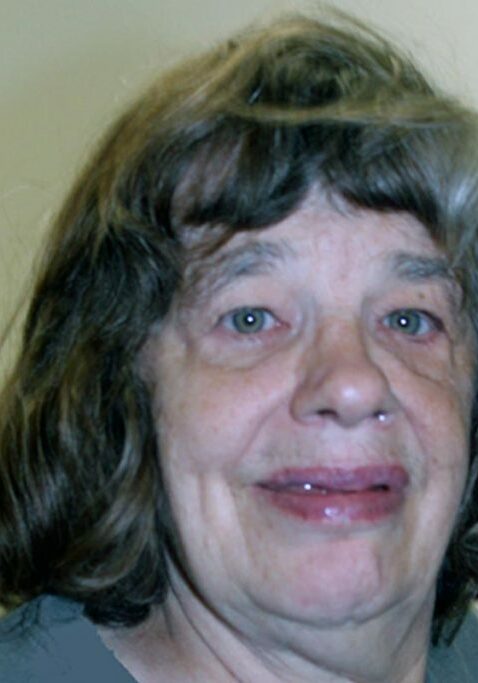 Posted on Aug 08, 2016
At age 65, Patty Welsch is like millions of Americans transitioning to retirement.
After having worked on recycling and light janitorial tasks for about 15 years through Rise's Community Integration Program (CIP) in Anoka, Patty was one of the first people to move to Rise's Adult Day Program at the Mounds View YMCA in 2015. There, Patty enjoys leisure and recreational activities, local community outings, arts and crafts, and other learning activities Monday through Friday.
"She may be our oldest, but Patty sure is our busiest person here!" said Service Team Leader Kim Sorenson. "Patty doesn't sit still and especially loves walking on the outdoor trails, pushing others in their wheelchairs, shooting basketballs in the gym, and going out in the community to parks, the library, or shopping. Patty especially likes when we show movie as she loves popcorn!"
Born in 1951 with significant behavior and learning issues, Patty's life wasn't always this enjoyable. It was her parents' concern for her well-being that resulted in changing the lives of tens of thousands of Minnesotans who have intellectual and other related disabilities.
Patty lived at home until she was 12 years old when her parents made the difficult decision to move her to Cambridge State Hospital. But they found the living conditions and care there completely unacceptable. Fueled by frustration and desperation, Patty's father Richard decided to file a lawsuit, and with help from the Legal Aid Society of Minneapolis, a class action suit was filed against the State of Minnesota in 1972.
In 1974, U.S. District Court Judge Earl Larson found a constitutional basis for the right to treatment or habilitation as well as that the least restrictive setting should be provided for people with developmental disabilities.
Thus began 17 years of work by parents, advocacy groups, social workers, legal professionals, medical personnel, and others to help ensure a better quality of life for the state's most vulnerable residents by developing new residential, employment, educational, and social services.
The Welsch vs. The State of Minnesota case resulted in the closing of Minnesota's six state hospitals and people moving back into the community. Patty's mother Eleanor, who is now deceased, stated years later, "My husband was so determined, but we didn't realize the case would have such a big effect."
Patty has lived in a group home in Brooklyn Park for many years; she has her own room and benefits from one-to-one direct care. Patty loves participating in house events like outdoor sports, picnics, and outings.
It is amazing to realize that one family's love and concern for their daughter would have such a profound impact on so many people then and into the future.