STORY #25 – STEVEN SOLYNTJES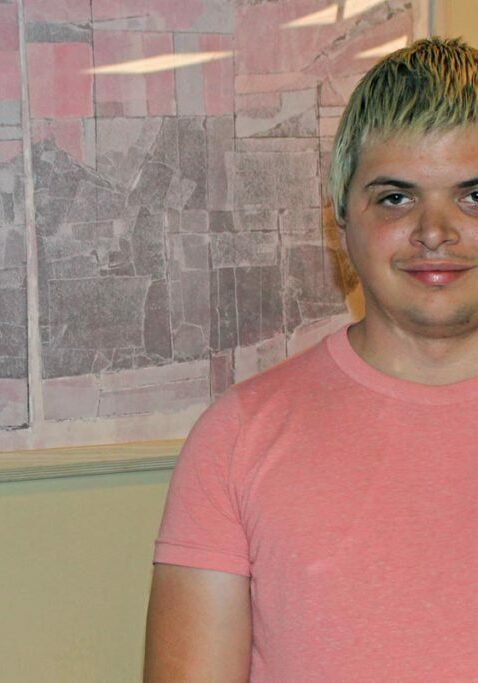 Posted on Jul 25, 2016
With his eyes set on eventually having a career in horticulture, Steven Solyntjes finds that working at Rise is a great way to hone his work skills and gain valuable work experience.
A recent graduate of Hennepin Technical College's Greenhouse Technician Program, Steven worked at Rise while he completed this one-year course.
"I've always had a green thumb and enjoy gardening very much," said Steven. "My dream is to someday move to Colorado to be with family and get a job in a large nursery or greenhouse  tending to the plants – watering, fertilizing, weeding, and watching over them — and Colorado would be a beautiful place to live!"
In the meantime, Steven works as a janitor at Rise's administrative offices in Spring Lake Park. Following his vocational assessment in December 2014, Steven worked on a wide range of production contracts. He was quickly recognized for his high quality work and strong work ethic, as well as his ability to learn new jobs quickly and be flexible. After only a few months, Steven was promoted to a production assistant position.
"I'm very friendly and outgoing and will do anything to get the job done," Steven said proudly. "It was fun being a production assistant, but when they offered me the janitorial position, I decided to give it a shot."
Steven said he liked both jobs very much, but is happy working at his own pace, keeping the administrative office areas, lunchrooms and bathrooms, and public areas clean.
"I like working independently and have my schedule down, allowing some extra time for odds and ends like cleaning up outside," said Steven. "I really like the variety in my workday."
A 2007 graduate of Coon Rapids High School, Steven lives in a group home in Brooklyn Park. In his free time, Steven enjoys gardening vegetables and flowers, watching movies, and playing and creating video game levels.