STORY #23 – ROSEMARIE DIETRICH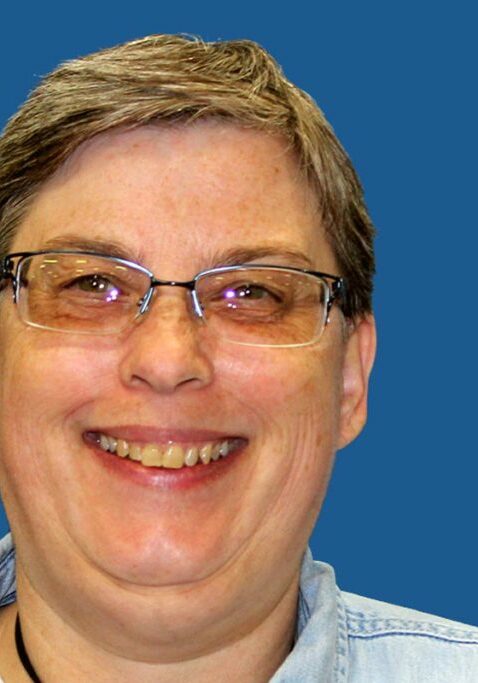 Posted on Jul 11, 2016
"We work together here like a family – we look out for each other and really get along," said Rosemarie Dietrich proudly of her team at American Converters (Amcon) in Fridley.
In her 21st year of working with Rise, Rosemarie has developed into a quick learner of new tasks and a natural leader on the workfloor who is more than happy to assist co-workers hone their skills.
Amcon is a fabricator of foam products and its nationwide customers represent a wide range of industries. Rosemarie and her team have been at Amcon for almost two years and work on many different kinds of jobs throughout the workweek.
Over her years with Rise, Rosemarie has honed her work skills at a number of other area businesses, including Logic, Liberty Carton, Faribault Foods, Multi-Tech Systems, Inc., MuscleBound Bindery, illbruck, and Major Video.
"I really like the opportunity to learn new things," said Rosemarie, who is going to celebrate her 50th birthday this year. "It's always very interesting."
A graduate of Columbia Heights High School in 1986, Rosemarie stayed home to take care of her mother until 1995 when her friend's mom suggested she check out Rise.
She's been working hard ever since! Rise Site Supervisor Lisa Fischer, who has worked with Rosemarie in several different companies, noted that this natural leader is always up for a challenge.
"Rosemarie is so dependable and good at whatever she is tasked with. She loves to meet new people, and I'm proud to have her working with me here at Amcon."
Rosemarie lives with her uncle and kitty in Columbia Heights. In her free time, she enjoys social outings and attending special events around town.