STORY #16 – LUCINDA ANDERSON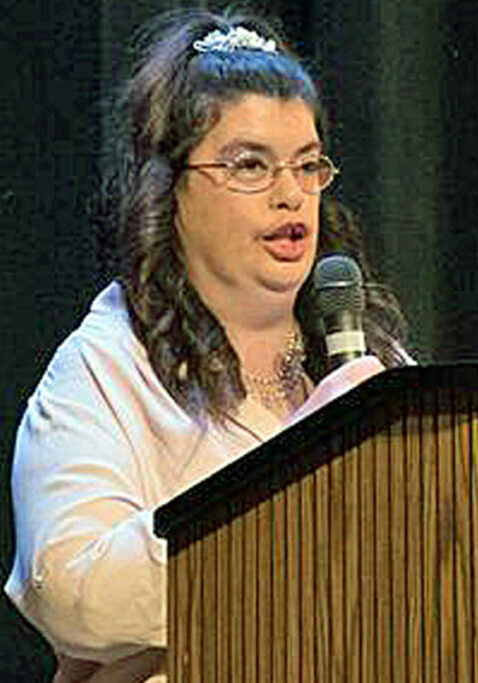 Posted on May 16, 2016
Kicking off Rise's first-ever Celebrate Talent show on May 3 was none other than Lucinda Anderson who sang a beautiful rendition of In the Good Ol' Summertime, made popular by Judy Garland many years ago. It was a special song for Lucinda as her dad would often sing it to her.
"I loved being in the talent show because I'm a good singer and could remember all the words," said Lucinda. "I bought a new outfit and my step-mother and step-sister brought me roses. It was a very special night."
Lucinda, who is 47, has worked at Rise since 1998. "I remember I was really nervous my first day here, but I made a lot of new friends – I'm a really friendly person – so then it was good."
Lucinda prides herself on being a hard worker and always delivering quality on the many different jobs she's had at Rise. Previously, she worked in restaurants as a lobby worker and dishwasher, but since coming to Rise, she has had the opportunity to try out many different kinds of work. In addition to working on a wide range of production contracts, Lucinda has also worked in housekeeping positions in a nursing home and motel.
Quite an independent woman, Lucinda is her own guardian and has lived on her own in an apartment in Fridley for the past six years. She likes spending time with her neighbors in the building's community room where they host potluck meals, play games, and put together jigsaw puzzles. People from many different nations live there so Lucinda, who is herself of Chippewa Indian heritage, has had fun learning about different cultures.
Lucinda also loves spending time with her cat, Pumpkin, taking photos of sunrises and sunsets, scrapbooking, and spending time with her family. She enjoys working on her family tree using ancestry.com. on her computer. She has traced her family all the way back to the 1800s.