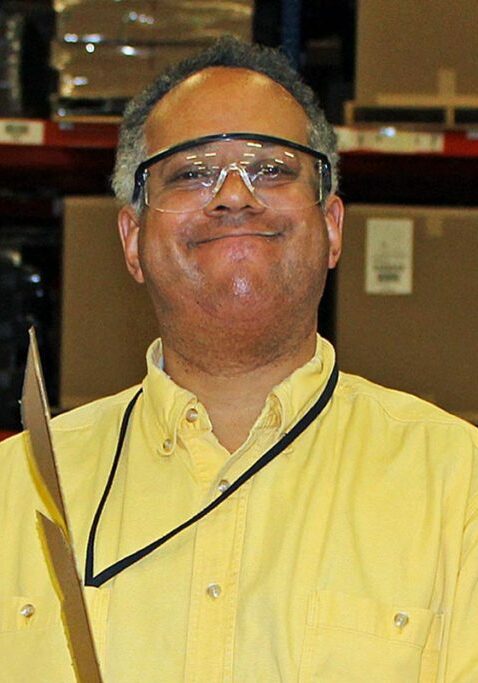 Posted on Apr 04, 2016
Over the past 30 years that James White Jr. has worked at Rise, the list of community businesses where he has worked numbers close to 20. That's not to imply that James can't hold down a job – quite the contrary! He just likes variety and Rise is able to offer him a wide range of interesting work opportunities.
"Rise has given me so many challenges," said James. "If there is work to be done, I am willing to do it. I have liked it all."
A conscientious, detail-oriented, hard worker, James says he enjoys being part of a team and strives for 100% quality in everything he does. He has worked on housekeeping crews at exclusive hotels in downtown Minneapolis (shown here in the 1980s!) as well as with assembly and packaging teams at binderies and manufacturing companies throughout the Twin Cities.
James currently works at Liberty Carton Co. in Brooklyn Park with a team from Rise's Community-Based Training and Employment (CBTE) program.
The best part of working is making money, said James. "I save money, but I also do a lot of things on my own," he said. "I know how to take the right MTC bus to get me there."
James lives in South Minneapolis and in his free time, he enjoys eating at his favorite restaurants and exploring many Twin Cities cultural venues. James especially likes attending plays at the Guthrie Theater, visiting the Minneapolis Institute of Art and the Walker Art Center, walking through the Minnesota History Center and the Science Museum of Minnesota, and checking other museums around town.