Nikki discovers better process for assembling Pentair parts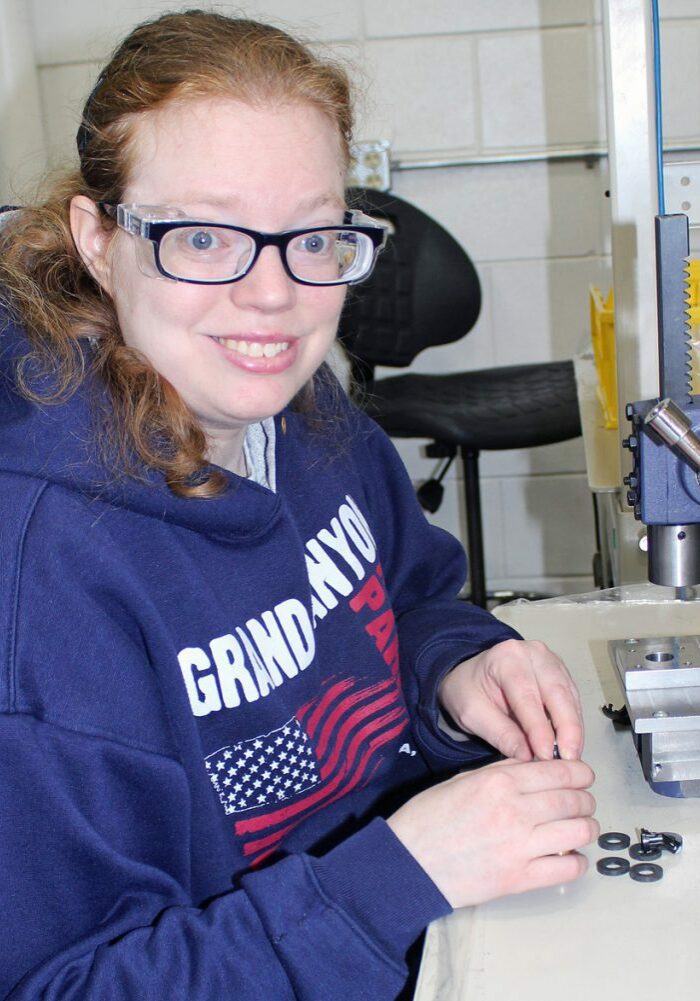 As one of the hard-working team members at Pentair's production facility in New Brighton, Nikki gives it her best efforts every day to meet production and quality requirements.
But when assembling nozzles used in tractors proved to be an uncomfortable and sometimes painful process, Nikki figured out a different way to get the job done other than what was designated in Pentair's Standard Work Operations manual.
"When I put the clamp pieces together, it pinched my fingers and my hands and arms would get really tired," said Nikki. "I thought – How can I make this work for me? I have to come up with a new way."
And she did! Nikki demonstrated her new process to Rise's Direct Support Professional Tammy Fuhol who had her show Pentair Line Leader Molly Anderson. Other Pentair production supervisors were called over to see what Nikki had come up with. They were all surprised and amazed.
A new two-page Work Instruction sheet was made and officially changed in the operations manual.
"I'm so proud of Nikki for her innovative technique – she did a wonderful job," said Molly. "We are always trying to improve our methods and were excited because her new process hits three key points: it takes less time to assemble, it's ergonomically better for the assembler, and it eliminates the pinch point."
Tammy's team of four workers went from assembling 750 units to more than 1,000 each day.
For her endeavors, Nikki received an "Innovation and Adaptability Win Right" card that was posted on a bulletin board for all to read plus a Target gift card.
Proud as can be, Nikki plans on framing both the citation and the gift card to hang at home.