Meyer's long journey to recovery leads him to serve others who are struggling with addictions in many ways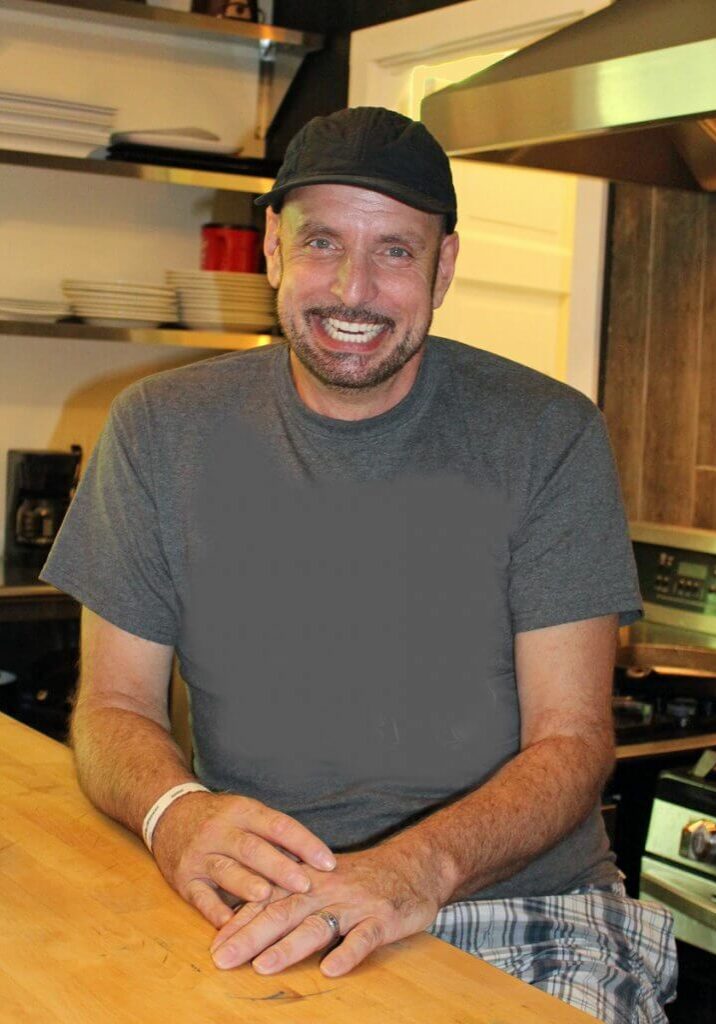 Following the untimely death of his father when Meyer Belkin was just 14 years old, the young boy began a long, vacillating journey of selling drugs and his own drug abuse, incarcerations, career successes as well as homelessness, severe health issues, relapses and startling 'wake-up calls' — all leading to his eventual recovery.
"For so long, I felt powerless – like I was a prisoner in a war," Meyer remembers. "It took me time to realize that I was not a prisoner, but a refugee on a journey."
At his last court appearance in Hennepin County at which he was facing up to 48 months incarceration for a drug possession violation, Meyer was offered the opportunity to participate in Hennepin County Drug Court.
This diversionary court provides wrap-around support such as chemical health treatment, housing, mental health support, education/training, and employment. Its mission is to increase public safety, improve chemical health and reduce crime — all by providing these wrap-around supports. If the individual follows through on their treatment plan, under the supervision of their probation office and the Drug Court judge, he or she avoids jail time.
Meyer's probation officer referred him to Rise for job placement and support services. Both Employment Consultants Tamiko Edwards and Molly Bartell worked with Meyer. Rise has served more than 40 people through this project since 2018.
Today, at the age of 57, Meyer Belkin has been sober and clean for more than 18 months.
"Both Tamiko and Molly have given me hope that I could make it," Meyer said. "Tamiko helped me with so much – from getting new clothes for job interviews, connecting with other resources for care and food, and giving me the support I needed."
As a client at NUWAY, a nonprofit serving people recovering from co-occurring substance use and mental health disorders, Meyer did well in his recovery program and was made "lead peer."
The love of his partner, Adam, as well as the support of NUWAY staff and residents, made Meyer realize he was not alone in his journey and he began to have real hope for the first time in many years.
With Tamiko's assistance, Meyer got a job as a sous chef at the Lumber Exchange Building in downtown Minneapolis. He was well-suited for the job as his mother had been a fabulous cook and Meyer had learned much from her in their own kitchen.
Things were going well – Meyer was able to pay off his debts, got his driver's license and car, and enjoyed his work. His long-term goal was to re-establish his cosmetology career and was excited when a friend's father offered him financial support to open a small salon.
Then COVID-19 hit. Meyer had to regroup and change course.
"The universe took over when a bed-and-breakfast on 25th and Pillsbury Avenues South came up on Craigslist," said Meyer. "At one time, I had lived in a recovery group home across the street and dreamed of living in that beautiful mansion. I decided to put together a business plan to open up a sober house. I named it 'Adam's House' after the love of my life."
The same friend was willing to help him take out a long-term lease with option to buy and NUWAY contracted with him to provide residential services for clients in recovery.
Meyer subsequently opened a second house in South Minneapolis (Nancy's House, named for a woman who was so supportive of people in recovery and has since passed), for a total of close to 50 men and women. Meyer plans to open another sober house this fall in St. Paul Park.
Having worked hard in his own personal recovery, Meyer said he is grateful for the "gift of desperation" which led him to his spirituality – or as he refers to it: Good Orderly Direction.
Managing two sober houses and supporting people through their recovery is both challenging and exhilarating for Meyer. Within two months of opening his first sober house, he was financially solvent. His residents are both self-pay and NUWAY clients; hisrelapse rate is among the lowest in the area.
And Meyer's goal of opening a hair salon is still on the table.
"Molly is now helping me retest to get my cosmetology license back," said Meyer. "She got me the resources for testing study guides and equipment. I can't thank her and Rise enough.
"In the short time I have known Meyer, I have been blown away at the progress he has made despite the obstacles he has faced, not only all his life, but in 2020 alone," said Molly. "I am looking forward to his future and the amazing things he will accomplish!"
"I could never really pay back the debts I owe others for their belief in me and their support, but I try to pay it forward by donating $400 worth of quality health and hygiene products a month to area shelters and homes." Until COVID-19 hit, Meyer offered his hair-cutting services at womens sober houses. Today he offers that to his male residents.
This article appears in the September 2020 issue of the Rise Reporter.