LeeAnna honed skills, contributed much to Rise during internship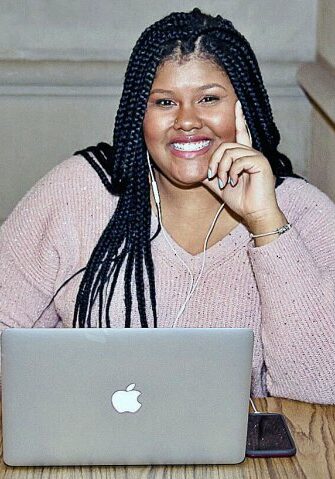 LeeAnna White is graduating from Michigan State University in May 2020 with a bachelor's degree in media and information. She will continue to intern with Rise's Advancement team for several weeks as she continues her job search.
LeeAnna has worked on a number of important communication projects, including writing articles for the Rise Reporter magazine and Rise's website; designing the 2019 Annual Report, a banner for the Day at the Capitol event, and infographics for Rise programs, and marketing materials for special events. She also developed some internal trainings for Rise team members and updated website content.
"Rise has such a great mission and meaningful values that are very important to me," said LeeAnna. "I have had previous experience working with nonprofits and knew that Rise would be a perfect fit for me and a great stepping stone to my future.
"This internship has helped me connect with so many genuine and kind people," LeeAnna added. "My writing and communication skills have improved so much and I've learned a lot in my time here. It's truly has been the best internship I've ever had."
LeeAnna appreciated the support she received from Rise team members throughout the organization.
"They have helped me in more ways that I could count!" she said. "They've shared kind words of support, given me great feedback for improvement, been willing to impart their vast knowledge, and connected me with others who might help in my career planning.
"I hope to find an organization like Rise (or Rise!) where I can continue to make a positive impact on someone's life."