Laura Barnes relies on Rise's housing support services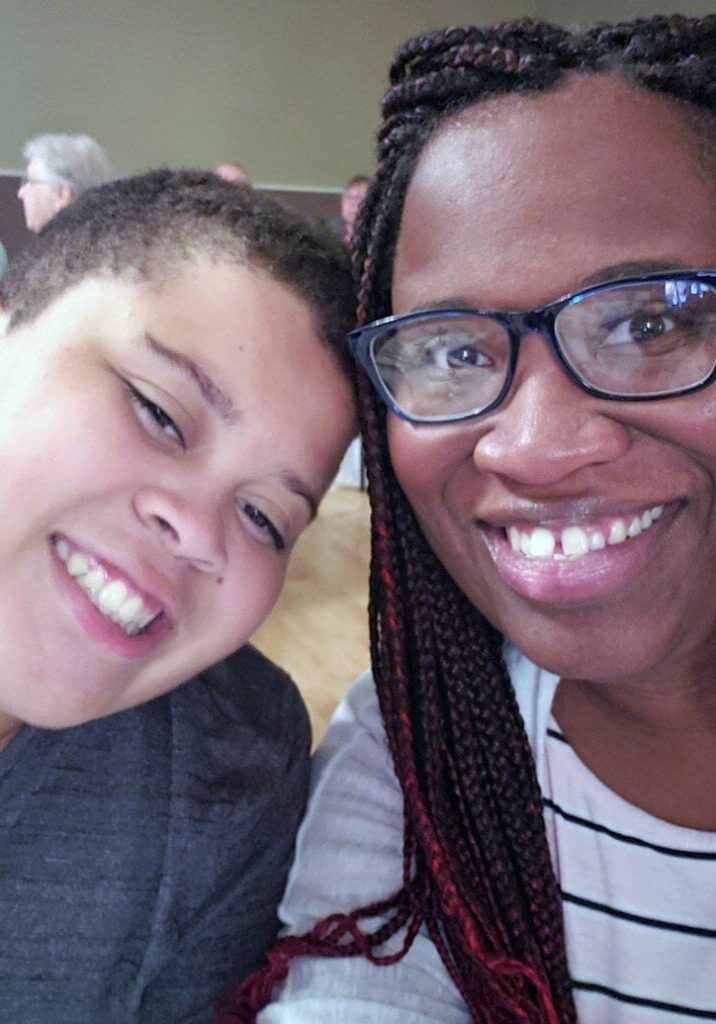 Like millions of people around the world, Laura Barnes is having to work through some really hard times now. She had been meeting with Rise's Amy Walcheski, a rapid re-housing placement specialist in Milaca in her home, but now relies on phone conversations to provide critical support services.
A strong, resilient woman who has overcome tremendous obstacles in her life, Laura credits the help and support she has received from Amy for being able to move into her first very own apartment in October 2019.
Last summer, Amy and Laura began meeting several times a month to work on budgeting skills so Laura could pay her bills on time.  They also began the long process of finding affordable housing in a good location. After six years of living with her best friend in Princeton, Laura is proud to be now living in her own home with her teenage son, Ethan.
"I am thankful and grateful to have had Amy and Rise help me," Laura said. "Amy is very professional, organized, and compassionate — she has been a real mentor for me. I'm very thankful for Amy teaching me how to budget each month, helping me sign up for rental subsidies, and for everything Rise has done to help me be more independent.
"I can pay my own rent now and do my best to be diligent in my finances. I can make sure my son has a roof over his head, a bed to sleep in, and food to eat. I take that seriously and I am very proud of myself."
Laura has worked as a paraprofessional at Milaca High School for the past two years. "I am a very determined person," she said. "I believe in setting goals, working hard, and pushing through one day at a time."
"Laura is very creative, smart, and resilient," said Amy. "She has been through a lot in her life and always seems to be a ray of sunshine for others, looking on the bright side of things. She is a great mom to Ethan. She seems to be able to overcome whatever life throws at her and I am confident she can do anything she puts her mind to."
Looking ahead with new goals to pursue, Laura is taking graduate courses online and plans to finish next year with hopes of becoming an elementary school teacher. Laura would also like to use her life lessons to help others and is interested in becoming a motivational speaker someday.
"It's nice to know my son and I can come home to our own place," Laura said. "It's actually exciting to have this new independence. I really can't describe the feeling, but I am forever grateful. Maybe someday I will own my own home. I plan to live life to the fullest and keep moving forward one day at a time."
Amy also noted that Laura said she appreciates the FHPAP (Family Homelessness Prevention Programs) to assist her in this time if she ever has to file unemployment.
"Rise is a sub-grantee for the Lakes and Pines FHPAP programs in the Central Region which assists families especially in need at the time of Covid-19 pandemic," Amy explained. "People can either get prevention funds to stay in their current place of residence or move into a permanent affordable housing situation with the assistance of Rise housing support team members."