Kevin and Robert proud of front line work in Chisago City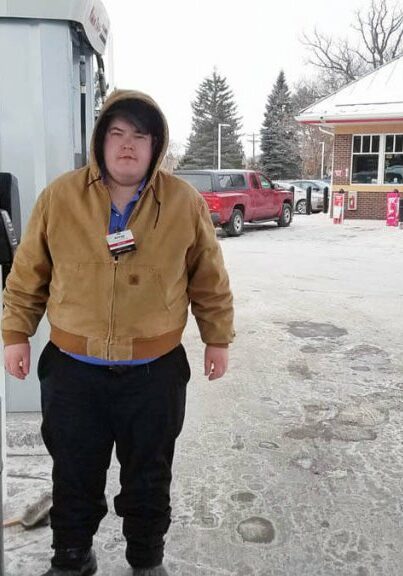 Kevin Stignani has worked as a retail helper with the Kwik Trip in Chisago City for the past 14 months.
A dedicated employee who always arrives early for his shift, Kevin works safely by wearing a mask, social distancing, and sanitizing equipment. Kevin is proud of the work he does, and even in a cold Minnesota winter, especially enjoys getting to work outside and assisting customers.
Kevin has received Rise career planning, job placement, and follow-up support services. Employment Consultant Michelle Thompson meets with him regularly to help ensure his continued success on the job.
As a delivery driver for O'Reilly's Auto Parts in Chisago City, Robert Kreitz is proud that by bringing parts to auto mechanic shops, he's helping get people back on the road."It seems like it's been busier during the pandemic than at other times," said Robert who has worked at O'Reilly's for two years. "I am required to wear a mask in the shops I deliver to and at O'Reilly's to help keep myself and others safe. I also sanitize the computers and card readers."
Robert said that he feels his work is essential. "Wearing a mask and doing extra cleaning doesn't hamper me in my job.
"I think I'm a good employee and am willing to work extra shifts if they need me to," he added.
Robert has received career planning, job placement, and follow-up support services from Michelle for the past four years.
This article appears in the March 2021 issue of the Rise Reporter.