Katie Whiteford honored with state DSP of the Year award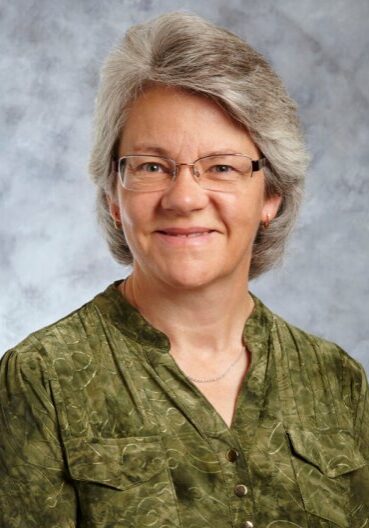 Rise President/CEO Lynn Noren and other team members pulled off a big surprise for Katie Whiteford in July when they presented her with the Minnesota Organization for Habilitation and Rehabilitation (MOHR)'s 2020 Direct Support Professional award for employment services in the Twin Cities metro area.
Due to the pandemic, MOHR was not able to host its annual state conference this summer at which Katie and other award winners would typically have received their honors.
A 19-year team member at Rise, Katie was recognized for her innovative, compassionate, and person-centered approach to working with people who have intensive support needs. Katie supports a team of data entry, document prep and scanning workers who work at Rise Spring Lake Park k for area businesses as well as Rise's Transportation department. Team members have intellectual and physical challenges, and use computer devices that are designed, customized, and programmed to assist them in their work.
"Katie is the epitome of 'person-centered' and naturally looks at each situation with the individual centered in the spotlight," said Rise Program Supervisor Samantha Trebtoske. "She truly knows the people served and wholeheartedly listens to their joys and concerns to ensure they are heard and respected."
Katie continues to assist people expand and hone their work skills so they are prepared for supported and competitive employment opportunities, if they desire, and enjoy success, Samantha added.
"The people Katie works with are fortunate to be able to count on her daily advocacy and passion for their rights," Samantha said. "Katie strives to keep the people served well-informed on the legislature and the bills that could directly impact them. She joins Rise participants at the Best Life Alliance Day at the Capitol event, meeting with state representatives and senators to voice their concerns and interests."
DSPs like Katie are at the core of community-based services for people who have disabilities at Rise and in other agencies throughout Minnesota. We appreciate all Rise DSPs who work hard each day to help us carry out our important mission.
MOHR represents more than 110 adult day, day training and habilitation, extended employment, and supported employment service providers across the state. Its members serve more than 26,000 Minnesotans who have disabilities and are committed to respect for each individual, a person-centered approach and expanding work opportunities.
This article appears in the September 2020 issue of the Rise Reporter.