Katie Chambers, Case Manager, May 2020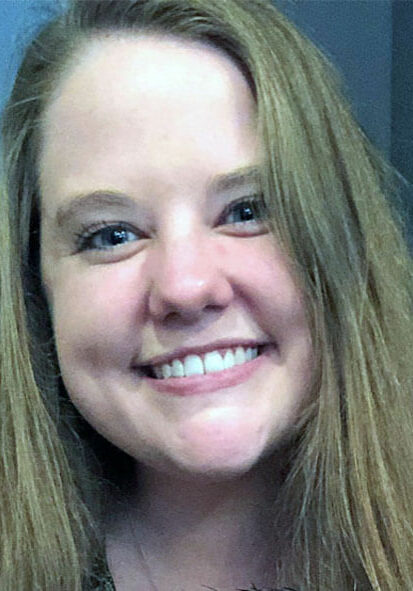 Case Manager Katie Chambers is "a consummate professional and makes every effort to ensure that people served at Rise Coon Rapids and their teams feel heard and respected.
Katie is always willing to help with any needs that arise. She is a team player and a wonderful co-worker."
Katie has been attending trainings to become a PCT trainer. She has shown dedication to improving Person Centered Thinking at Coon Rapids. She keeps staff up to date on changes and improvements they can make to provide people with the best services. Her commitment to excellence is inspiring!
Katie says she enjoys working at Rise because "we are constantly growing as a company and making improvements to our services. There are so many opportunities to expand your learning and grow within the company. I enjoy working with the support teams to strengthen the persons-served skills and celebrating their successes.
"The best part about my job is my coworkers and the team work we display each day- we're constantly bouncing ideas off of each other and in continual communication to ensure we are being efficient. I also enjoy being so involved with people's plans and implementing even more of person-centered thinking and language into the Coon Rapids program."
Before working at Rise, Katie worked as a DSP at a group home for two years working with individuals who have brain injuries. "You create such a connection with the individuals, so it was a difficult job to leave due to the relationships I developed with the individuals and coworkers."
Outside of work, Katie enjoys reading horror novels (currently reading Doctor Sleep by Stephen King) and playing with her new kitten, Raven.