Health and Wellness Support in Isanti County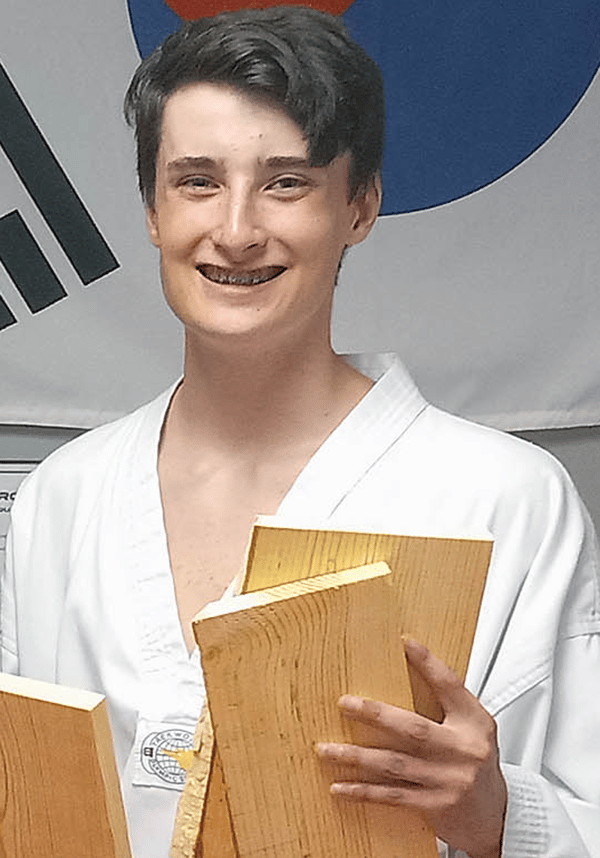 Dominic Buckingham's passion for physical fitness led him to a North Branch Tae Kwon Do school a few years ago. Buckingham's mother, Ashley Wright says he identifies with the five tenants of the sport – courtesy, integrity, perseverance, self-control, and spirit.
Wright, who was recognized for her achievements as a 2021 Rise'ing Star, worked to overcome mental health and other struggles these past years. Even with so many notable accomplishments, Wright found herself in a rough patch, unsure if she'd be able to afford Dominic's Taekwondo Classes.
"My kids are the biggest thing for me. My family life is number one. I've gone through times where we've been separated, and it's given me an appreciation for the time I have with them," Wright said.
Her ARMHS support worker connected Wright with resources allowing her to bridge the financial gap through the Memorial Hospital Foundation of greater Isanti County. A foundation grant paid for three months of Buckingham's Taekwondo classes and covered a gym membership, which is also important to him. "I was excited that he'd be able to continue to go," she said.
The funding allowed Wright to continue working on her own personal and professional goals without as much worry about her family life. She is a peer recovery and support specialist and has recently gained additional certifications that will allow her to work with offenders in the criminal justice system.
"I've been involved in the criminal justice system myself, and I understand how it can be frustrating the process can be," Wright said. "Someone with my experience would have been helpful to me, so that's what I want to do."
As Dominic enters his sophomore year at Cambridge-Isanti High School, she is also thinking about his future. Wright says his current plans are to join the military and possibly continue his fitness journey as a personal trainer. He'll have a firm grasp on the five tenants of Taekwondo, but also on another important lesson from his mother's personal and professional journey.
Wright says she wants people to know everyone deserves to be happy and fulfilled and sometimes it takes extra support from others. "It doesn't make you less of a person to utilize those options," she said. "Look at it as more of an opportunity than a handout."