Following Rise internship, Taylor pursues public health career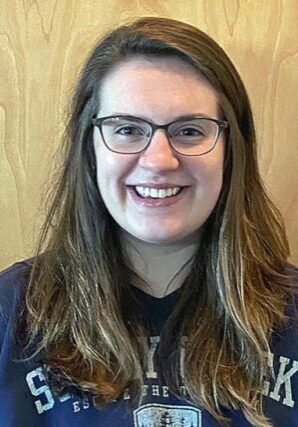 A May 2020 graduate of St. Catherine University in St. Paul in public health policy, Taylor Klenner interned in administration at Rise Spring Lake through May 8.
"Rise's mission and focus on improving people's lives really spoke to me," she said. "I enjoyed participating in planning meetings for ongoing and future agency projects and worked on lot of interactive projects with people throughout Rise.
"I have learned a lot about nonprofit organizations from people who really care about their work," Taylor added. "From the start, staff were very supportive and motivating and made me feel valued and respected. I feel I have become savvier with my professional skills and made wonderful connections.
"I also gained valuable insight as to a functional work environment and hope to have similar coworker relationships in my own roles in the future."
Taylor appreciated Rise team members connecting her with others in the field for informational interviews and career planning.
"I am very grateful for everyone's support and all I learned during my internship at Rise."
Taylor accepted a public health position in Colorado Springs and plans to live there for the next year or so. "I would love to work for a state health department or the CDC (Centers for Disease Controls and Prevention), and return to school someday to earn my master's degree in public health or business administration."