February Champion Shari Happel "brings joy wherever she goes"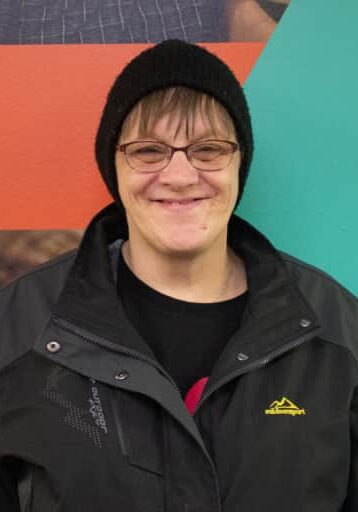 February Champion of the Month, Shari Happel, joined the Rise team in 2018 as a Direct Support Professional. She had worked in group homes and nursing homes previously, loving the aspects of her work that allowed her to interact with others. Happel says she has always known that she wanted to work in the direct care field. Since joining Rise, she has worked her way up to a Case Manager position at our New Brighton location.
Happel shares that she is often inspired by learning about the various challenges our persons served face in their daily lives and how they are able to persevere and accomplish their goals in spite of these obstacles. "What do I like most about my job? Getting to know the clients and how they live everyday with their disabilities," she says. "It blows my mind how they live and how smart they are, where other people take [so much] for granted."
Happel's coworkers appreciate and draw inspiration from her dedication and positive attitude, describing her as "kind, respectful, and considerate." She doesn't shy away from a challenge, showing up each and every day ready to put the people we support first. "Shari brings joy wherever she goes," a team member shares. "Her passion for what she does is what sets her apart and helps continue to cultivate an atmosphere where everyone feels like they can be their authentic selves."
"I'm most proud of all the clients I've come across," Happel says, "of what they can accomplish in just one day. They are all very remarkable." In her free time, you can find Happel playing with her five grandchildren.