Exploring Virtual Reality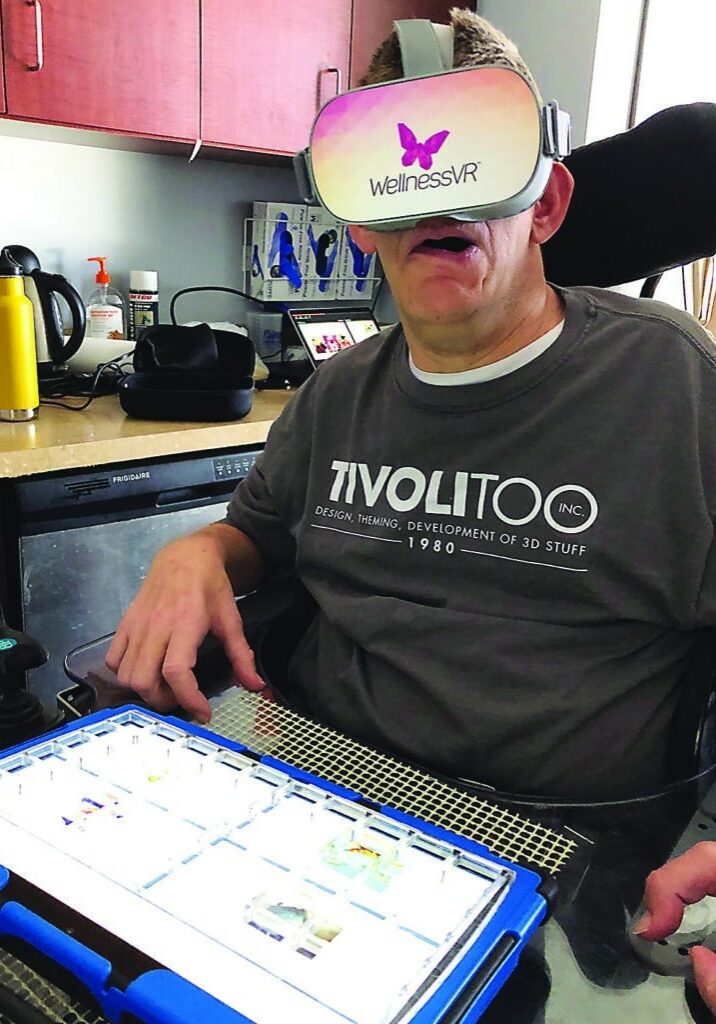 Virtual Reality allows career and community exploration.
Sid Clarke, Contributing Writer
Why guess what a job will be like when it's possible to experience the work long before landing an interview?
Thanks to some out-of-the-box thinking (and new technology), we can now provide job training, interview simulations, and travel into our communities and around the world through our virtual reality, or VR, training program. The grant-funded initiative uses technology to simulate "real-world" situations as people prepare for new opportunities. This type of training is beneficial to those who are working to achieve employment goals for the first time.
"New jobs can be scary for anybody, and the VR training programs ease some of that anxiety so people in our programs can walk into their first day, or that first interview, and feel confident," says our Crystal, Minn. Program Manager Samantha Trebtoske.
Wendell Eric Petersen attends day services in Crystal. He says exploring workplace situations via a VR headset helps him feel comfortable with the idea of community employment. His favorite thing about using the VR equipment is taking virtual tours, including journeys to faraway places, like Japan.
"Trips" like Petersen's are one way we are using VR technology beyond job development pursuits. Petersen enjoys experiencing other cultures and taking part in activities that can be difficult or impossible for people who have physical limitations. Simulations include skydiving, hiking, and riding roller coasters in addition to touring the world and learning about customs, languages, food, and more.
We are also planning to use VR technology for therapeutic purposes during the winter months when Seasonal Affective Disorder challenges many of the people we support. Having an opportunity to immerse themselves in a different reality—such as walking through a warm valley of flowers or passing a waterfall—strengthens mental health during long, dark Midwestern winters.
Virtual Reality technology is clearly a very powerful tool, and the possibilities seem endless. Our team members work hard to create these kinds of experiences, and we are proud of their continued work and innovative thinking.