Employment Consultant Lisa Carlson, September 2020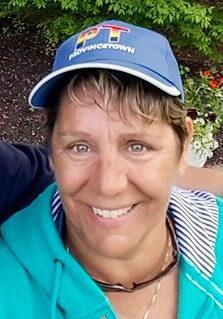 Having worked with people who have disabilities in schools and group homes since she was a junior in high school, Employment Consultant Lisa Carlson came to Rise in 2014, and is an integral part of the Anoka County mental health employment team, 'The A Team, as members refer to it!
"Over the years, I have pursued other employment opportunities, but have always came back to this field. I feel that this has been my calling in life."
Lisa is a natural at building solid and productive working relationships with the people she serves, her co-workers, employers, and other agencies and organizations. In her current position at Lee Carlson Center/ Bridgeview Mental Health Drop-in Center, people say Lisa is easy to approach and a really good listener.  She has a positive, upbeat approach to everything she does to support the people she serves and they say she is the best advocate they could ask for.
Lisa's co-workers appreciate her years of experience and that she willingly and eagerly shares her knowledge and expertise with new team members, helping them develop and hone their own professional skills.
Lisa continues to challenge herself every day to grow and learn and is willing to push herself outside of her comfort zone ("Thanks Lori [Clausen] and Becky [Rother]!!"). She has assisted with the Self-Advocacy Council, presents at new employee onboarding, connects with and builds positive relationships with the Anoka County Mental Health team, and has given feedback to help develop new Rise forms.
She considers one of her biggest accomplishments in the past few years to be her own personal growth. "I have become more confident in myself and how I work with the people I serve. Attending Person-Centered Training was really life-changing for me, both personally and professionally.
Lisa says her family and friends are very important to her. She is the proud mom of five children, three of whom have disabilities, as well as a doting grandma to a boy and a girl – "They are my world." Lisa also enjoys working in her yard and going camping and kayaking.