Emma expands her experiences with Rise internship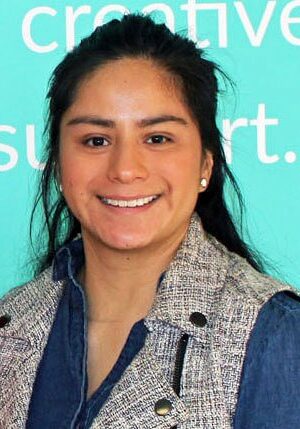 Emma Metzger-Lane's internship with Rise comes to a close May 8, having served as an intern at Rise Coon Rapids in program development. She graduated in May from the University of Wisconsin-Stout with a degree in human development and family studies and plans to further pursue a master's degree in the same areas.
Emma had been working with seniors for a number of years and wanted to expand her experiences. Her sister has a disability and she wanted to better understand the various opportunities and resources Minnesota offered. Doing an internship with Rise seemed like a great place to do that.
Emma worked creating program "maps" with people through Rise's STEP (Supports Toward Employment Program) to explore alternative work and enrichment activities so as to develop, maintain, and enhance their skills as they take steps toward competitive employment.
"I not only learned a lot during my internship, but it also has helped me understand my own relationship with my sister in the various ways Rise approaches people served with Person-Centered Thinking," Emma added. "I really appreciate all the work that Rise puts into every single person served and their efforts to make sure they can be successful in life.
"The term, 'It takes a village' really applies to Rise," said Emma. "Everyone works well together and bounces idea around. It's a team effort to make sure the people served have great opportunities. My biggest take-away is developing a different approach and thinking strategy for people served and in my own personal life."