Eddie has no plans to retire any time soon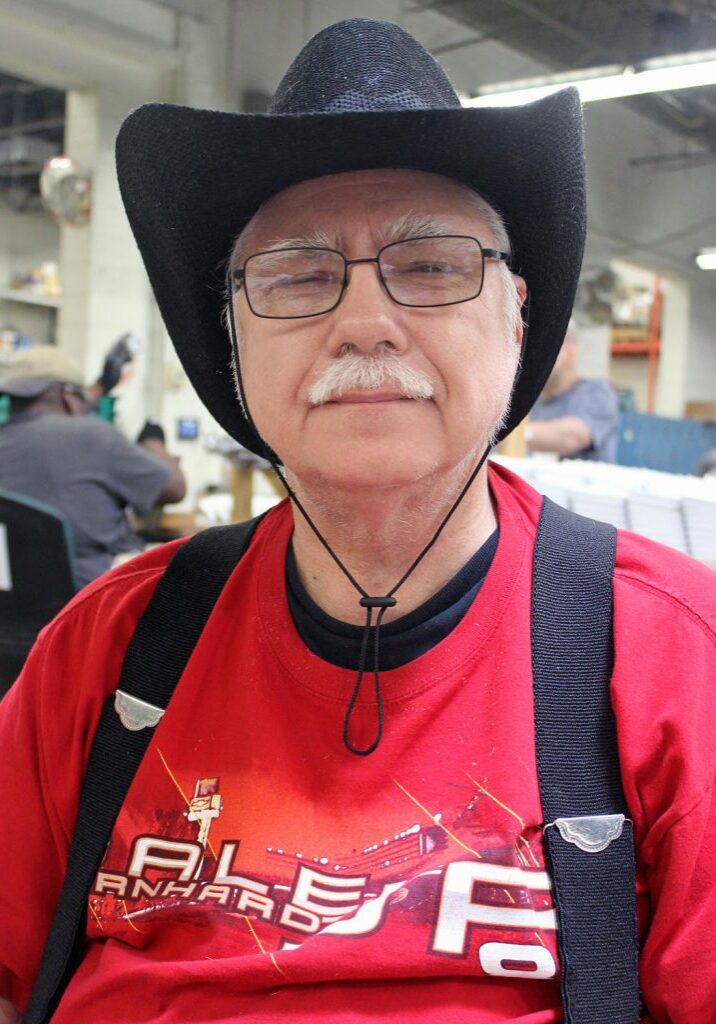 With a steady hand and steadfast concentration, Eddie Ridge keeps up his role in the preassembly process of electrical parts which will eventually go into appliances for consumers around the world.
Dressed in his signature cowboy hat and suspenders, he's easy to spot on the production floor at Rise Spring Lake Park. If you stop to ask, Eddie can tell you exactly how many components he's completed thus far today and what his total is for the week.
A 1973 graduate of Anoka High School, Eddie came to Rise in January 1974 to start his long career. Now at age 66, Eddie says he is in no hurry and has no plans to retire any time soon. He still enjoys working five days a week and being part of a team of great co-workers and supervisors.
"It's still fun working here," said Eddie who has worked on many different assembly and packaging jobs over his many years at Rise.
"I used to work mornings and weekends at the Montgomery Wards store at Northtown Mall before it closed. I really liked that job and people would always thank me for the good work I did. It made me feel good.
"I also worked at Federal [Premium Ammunition] in Anoka and now I am back here at Spring Lake Park. This is a good place for me to be – busy, but good."
"Eddie really is a gentle soul," said Direct Support Professional Rita Sandberg. "He is an honest worker who gets excited when he meets his daily production goals. He is always considerate of others, has a positive attitude, and enjoys bringing a smile to people's faces when joking around with them. Eddie's just a great guy."
Eddie's brother Alan says, "I have seen him respond beautifully to the challenges he has faced in life. Rise has played an important role in helping him achieve success and take pride in meeting his goals. Eddie often will call me up to let me know he surpassed his personal goal for that workday.
"He has a tremendous sense of humor and does his best to interact with everyone who is part of his life — whether staff or coworkers. In short, Eddie is my hero – and I am very proud of him."
Eddie lives alone in assisted living in Columbia Heights, and in his free time, enjoys watching TV and going to the movies.
This article appears in the September 2019 issue of the Rise Reporter.