Development Manager Tom Brinker voted November Champion of the Month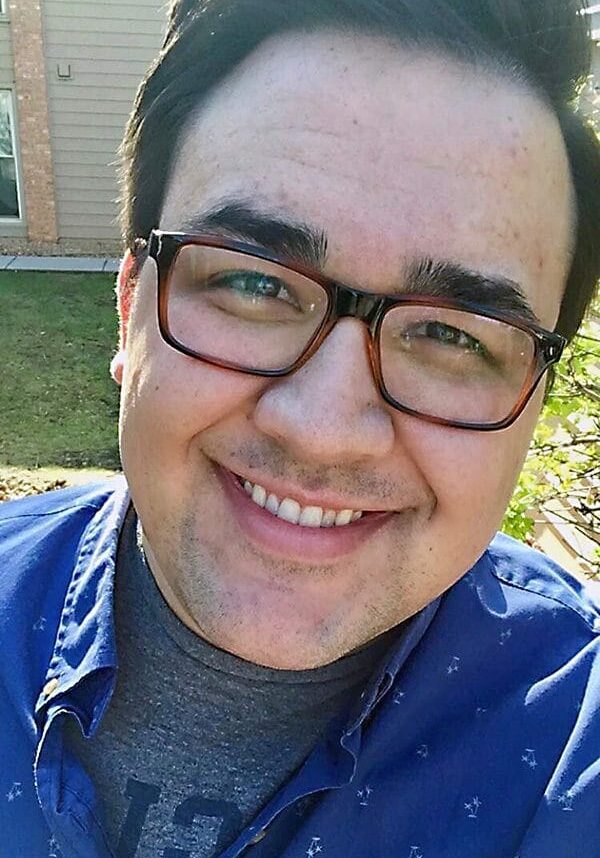 While much of Tom Brinker's work happens quietly behind the scenes, there are certain part of his job you absolutely cannot miss.
Development Manager on our Advancement Team since 2020, Brinker plans our annual fundraiser "Celebrate Rise."  Coordinating the event is a herculean task that involves multiple vendors, staff, entertainers and more to ensure our gala delights our supporters, people served and team members. This was especially true in 2021 as we returned in-person to commemorate Rise's 50th anniversary.
"Tom organized the gala with his supervisor on leave during a global pandemic that has everything influx while navigating the additional complexities of making the event hybrid. And he's only been with Rise for just over a year!" his teammate said. "Despite these challenges, this year's gala broke records."
Brinker's dedication to our mission shines through in all fundraising tasks and events. And his ability to navigate such a time-intensive event like our gala while meeting his fundraising goals is admirable.
"Tom managed to organize and carry out the gala, handling a multitude of details and challenges, all while keeping the focus on the important relationships that we establish and expand upon at the event," his colleagues say.
Brinker says he's happy to have exceeded our 2021 fundraising expectations, but also takes pride in other Rise initiatives, like our "50 Stories for 50 Years" project sharing the history, stories and experiences of people Rise serves and our team members.
He appreciates Rise's passionate staff as they support so many people through our various programs, and his favorite days are those where he gets to learn the stories of those we work with. In his free time, Brinker spends a lot of time with his close circle of friends; together, they enjoy playing games, going to concerts, trying new restaurants, and traveling.