Crystal connects with her clients, offers compassionate care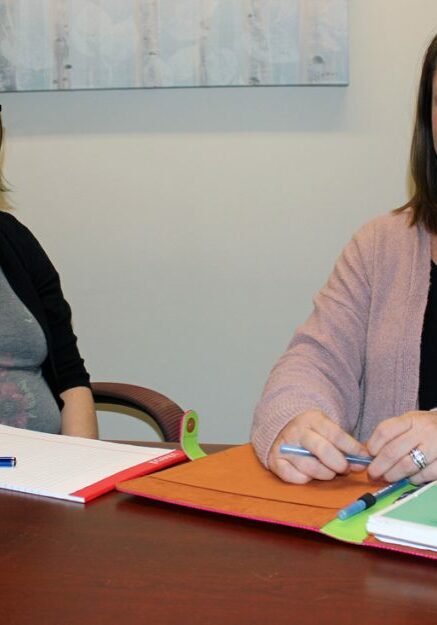 With aspirations of being a registered nurse some day, Crystal Peterson feels that she "was born to serve. God put it in my heart to do this job."
As a direct caregiver for Compassionate Health Care, Crystal provides home care for seven elderly people who want to live in their own homes.
Four years ago, Crystal was homeless and unemployed with young children to support. She worked with Amy Carter, Rise's housing supports case manager in Central Minnesota, to find suitable, affordable housing and help her move toward self-sufficiency. She also receives Adult Rehabilitative Mental Health Services (ARMHS) from Lighthouse Child and Family Services in Milaca.
Her Minnesota Vocational Rehabilation Services counselor in Cambridge referred Crystal to Rise's Employment Consultant Ann Hill in June 2017 for career planning, job placement, and follow-up support services. With her nursing assistant certification, Crystal first took a job in a nursing home, but found the large facility was not a good fit for her.
"So Ann helped me restart my job search for a home health care position," Crystal said. "My best friend MacKenzie suggested I apply at Compassionate Health Care where she worked. I was straightforward with them about my PTSD, anxiety, and depression so I didn't think they would hire me. But they did – it was so awesome!"
Crystal typically spends four hours at a time with each person, once or twice a week. Depending on their needs and interests, she provides a wide range of one-to-one home healthcare services, including bathing and personal care, grocery shopping, going out for a treat, cleaning, cooking and baking together – and most importantly, attentive, caring companionship.
Besides helping her clients, her job has made a tremendous difference in Crystal's life, too.
"My job gives me a reason to get out of the house, something to look forward to," she noted. "My mental health is so much better because I have a responsibility now to take care of people – so I have to take care of myself, too. I have made so much progress and have much less anxiety and fewer migraines. And even though I am working hard, I have more energy."
Crystal is quick to note that she feels she wouldn't be where she is today without Ann's support.
"I would have been too scared to go to work. I wouldn't have taken the risk of getting a job because I never thought I would be successful. She really encouraged and helped me believe in myself."
"It is so rewarding to see how much my clients look forward to my visits," Crystal added. "I know I am where I am supposed to be doing what I am supposed to do. God just dropped this job into my lap — it's a perfect job for me; I love it."
Recently, Crystal was honored as the company's "Associate of the Month." Her supervisor noted, "Crystal is patient and kind, and she works hard to understand her clients and their needs. Crystal has worked to make strong connections with her clients; she has a big heart of compassion for them, and she will do everything in her power to ensure her clients are receiving the best care possible."
"I am so proud of Crystal and her determination to push through with employment services," said Ann. "It has not been an easy road for her, and I enjoy providing the supports she needs to succeed in her important work."
The mother of five, Crystal hosts a monthly BYOC (Bring Your Own Crafts) group at the Milaca Alliance Church. She especially enjoys creating "rustic farmhouse" pieces for her home and as gifts for others. She hopes to go to college to earn a degree in nursing when her youngest child starts school full-time in a couple of years.

This article appears in the March 2019 issue of the Rise Reporter.