Coon Rapids artists imitate notable painters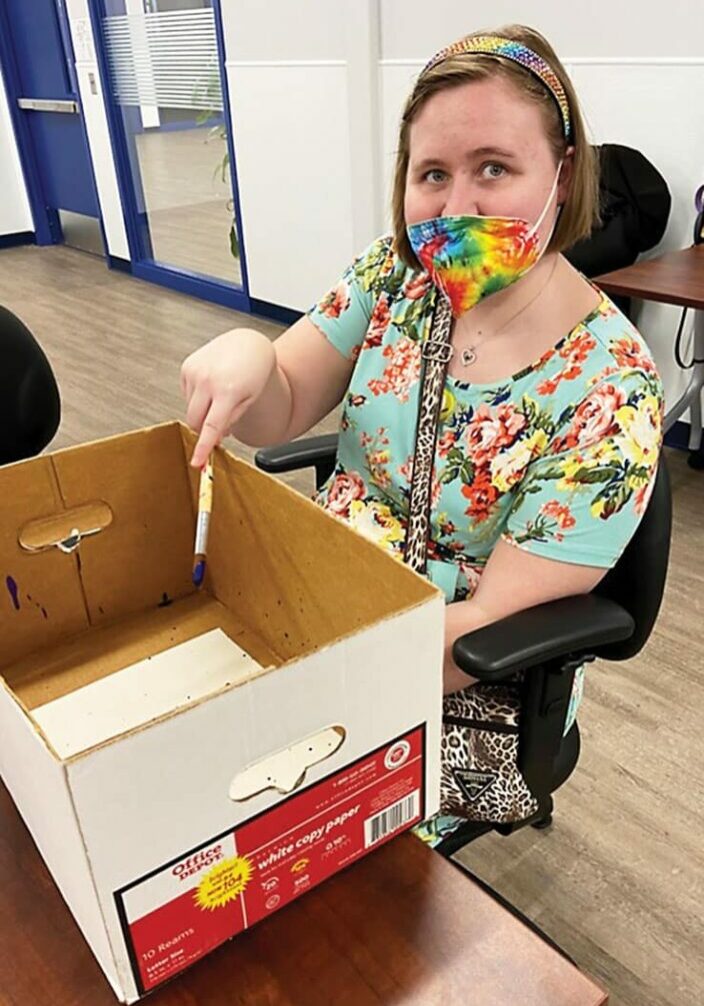 Did you know that Warhol, Picasso, Van Gogh and Mondrian have made stops in Coon Rapids? Their work is part of an activity meant to showcase a variety of art styles as people explore their creative talents. The exercise allows painters to work on creative thinking, stress management, memory and recall, and motor skills. It also builds communication skills like active listening, nonverbal communication, and emotional awareness. But most importantly, it is fun, engaging and entertaining.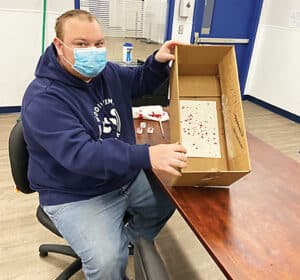 Pictured: Ashley Van Lewen (left) and Cory Frank (above) work to recreate Jackson Pollock art. The group paints in boxes to contain paint splatters.
The most recent work centered around American expressionist painter Jackson Pollock, who is widely known for his "drip technique" of pouring or splashing liquid household paint on horizontal surfaces. Rise's artists begin each project by learning about the artist and their styles.
As a bonus, Coon Rapids groups also go to the Minneapolis Institute of Art on community outings to learn more about art and attempt to recreate their favorite styles.