Colleagues admire April 2022 Champion Kim Ersland's optimism each day.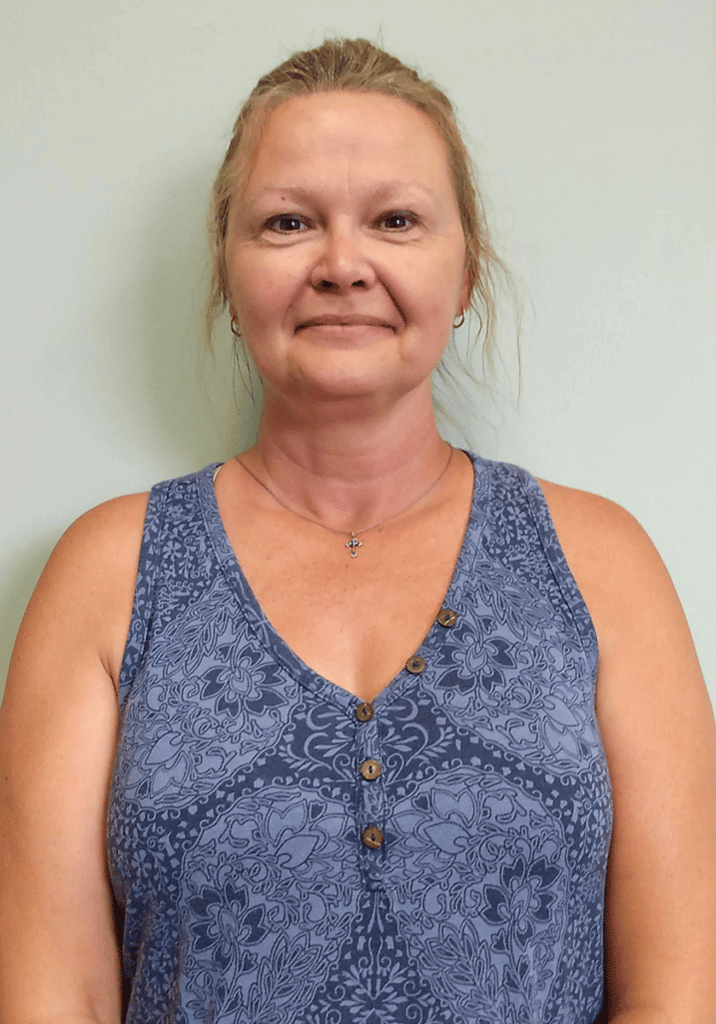 Direct Support Professional Kim Ersland has worked with people who have disabilities for nearly a decade. She joined ESR in New Richmond in 2014 and became part of Rise during our 2019 merger.
"It was my daughter who got me interested in working with people who have disabilities. Because of her, I applied for ESR. I'm glad I did!" Ersland said. "This has been the BEST job I have ever had. The people we serve are amazing!"
Ersland's coworkers describe her as a positive force at work, who treats people she supports respectfully as she encourages them to work toward their goals. She especially enjoys watching a person achieve success after working hard on a task. "It makes me proud," Ersland says.
"She always has a smile to share, advice to give, and an ear for listening. She helps when she is able and is always busy on the production floor when not out coaching her community job," says a colleague.
Her team members admire Ersland's presence and optimism. "She brings so much energy and light to the team," says a coworker.
Outside of work, Ersland enjoys spending time camping with her two children and six grandchildren. She also loves to draw.