Collaborative art project enhances New Brighton Community Center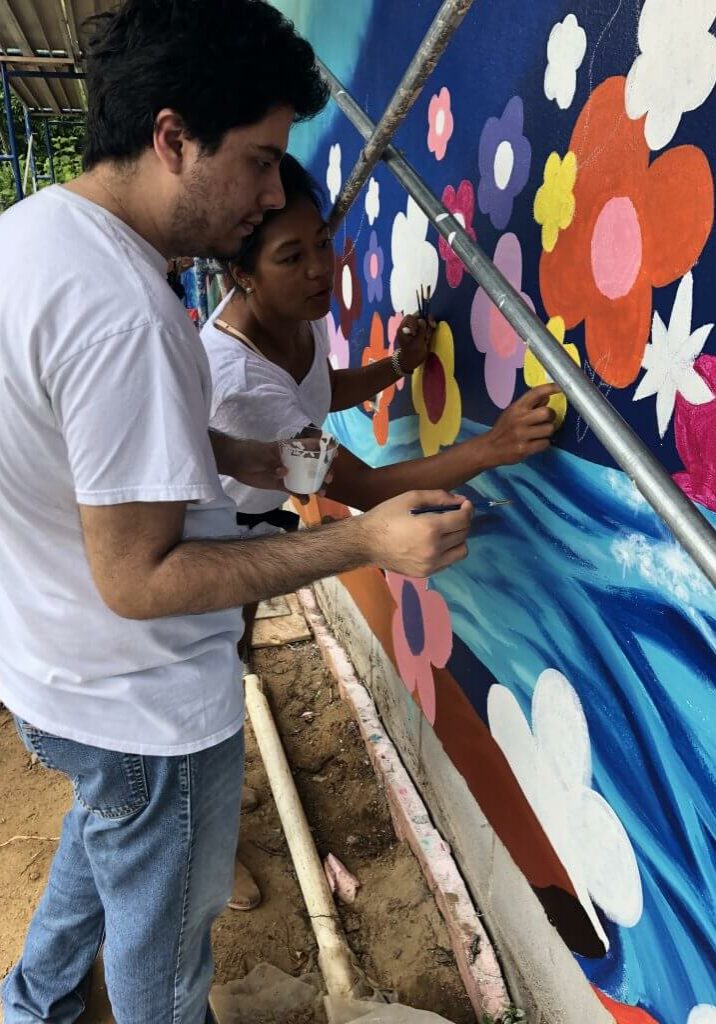 You can't help but slow down and take a nice, long look at the new piece of art adorning the whole north wall of the New Brighton Community Center located on N.W. 10th Street just off I-694. It's colorful, whimsical, and beautiful!
The City of New Brighton was awarded a grant to participate with the Metro Regional Arts Council and artist Pamela Sukhum for a collaborative art opportunity called The Beautiful Project.
People participating in Rise's Adult Day Program (ADP) there were to invited to work on the massive mural.
Both Roberto Marquez and Jerianne Lindman enjoy participating in Art Speaks with Art Therapist Stacy Gross, as well as ADP's drawing class, and other art activities. They joined Pamela and other contributing artists, including students from a local elementary school, on this summer-long project.
"I had fun — I have always liked art," said Roberto, shown here with Pamela.
"It was really fun to see how much it changed from the beginning of the project to the end," Jerianne added.
"It was an amazing and beautiful opportunity to bring the community together," said Rise ADP Case Manager Aubrey Ripken. "It was really neat to see people from our program be a part of something that will be in the community for such a long, long time."
Born out of her passion for creating art and desire to share that joy with others, Pamela launched The Beautiful Project in early 2006 and has since worked to inspire and empower communities worldwide through the vehicle of art.
Pamela has worked closely with communities in eight countries across the globe and more than 20 cities in the United States. Through art, she brings people together as a healing and self-empowering force in their lives.
This article appears in the December 2019 issue of the Rise Reporter.