Champion Ronald Woolcott brings fun, safety, and kindness to his role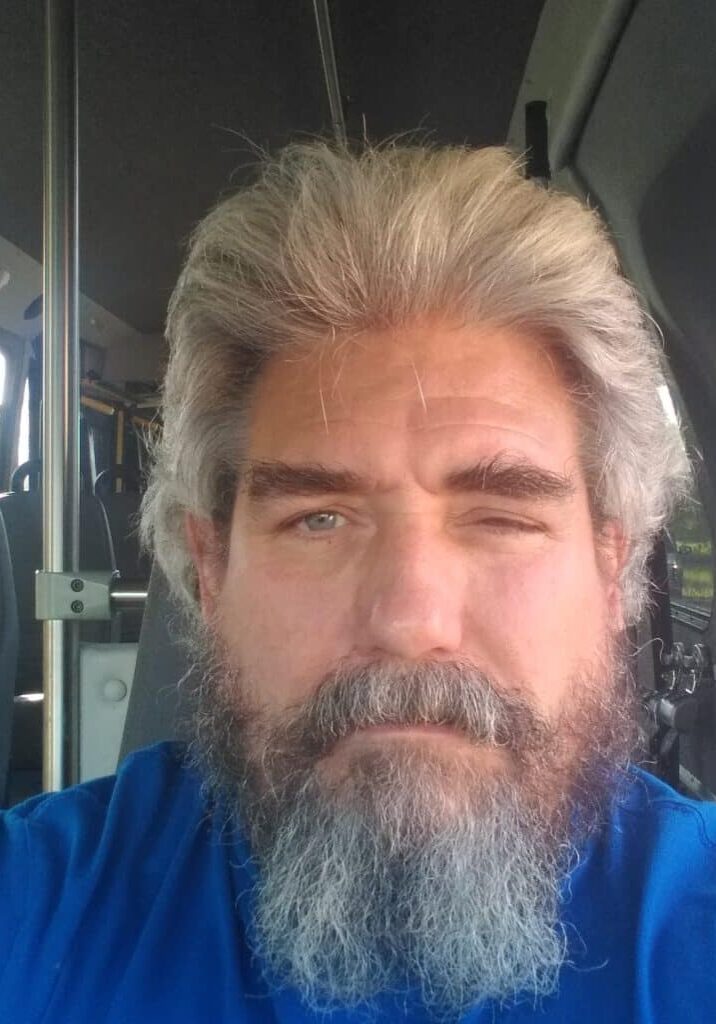 October Champion of the Month Ronald Woolcott has been a Rise Team Member for over 22 years. He works as a transportation driver, bringing previous experience as a school bus driver, industrial delivery driver, retail manager, and more to his long-held role. Ronald loves his role as a driver, sharing that he most likes "being out and about and seeing the wonders of our everyday world." He also mentions that "the daily challenges, whether they be big or small" are what he loves most about working for Rise.
According to his colleagues, Ronald is adaptable, friendly, and caring. "He is always willing to help out," a team member shares. "Ron is always willing to help train our staff, and he is our go to for planning routes." Ensuring safe transportation for the people we support is a vital part of our daily operations at Rise. Ronald is known by colleagues, persons served, families, and group home staff to be kind, safety-oriented, and fun – even making sure that all stuffed animals on his route are buckled up for safety!
Outside of work, you can find Ronald enjoying music and playing tabletop and video games with friends.