Antiwnette Holliday, Program Supervisor, August 2018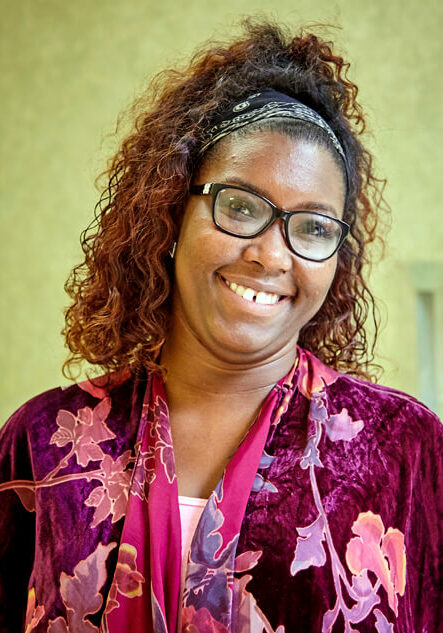 Fellow team mates at Rise Coon Rapids had many great things to say about Antiwnette Holliday, who was newly promoted to program supervisor at Rise Coon Rapids. They appreciate many things about her, including that after a thorough analysis, Antiwnette revamped the clerical team which helped people be more confident with assignments.
Co-workers also said, "The people served feel more successful and are doing great work, thanks to Antiwnette's ideas and guidance. Antiwnette is always willing to help others.  She is interested in finding what works best for people and helping them achieve their goals."
Antiwnette started at Coon Rapids five years ago as a temp; she was hired on by Rise, then promoted to case manager, and now program supervisor. She said she loves interacting with the people she serves and helping them reach their full potential with getting the training they need, finding them their dream job, and being successful.
She said her team mates are "awesome co-workers. They all are very helpful, kind and the BEST team players. We are all a part of the village and look out for one another to provide the best care for the people that we serve!"
In her free time, Antiwnette enjoys spending time with her family, traveling, and shopping.