Angie Quitter brings Rise values to DSP role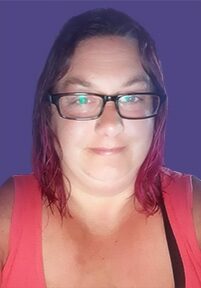 Angie Quitter worked with elderly adults who had Dementia before she joined Rise. Now, five years later, Quitter has been excelling in her Production Direct Support Professional (DSP) role in New Richmond, Wisc. She has been described by her teammates as a top performer because of her respectfulness, accountability, and adaptability.
"Angie has really taken charge with her staff position on the Westfall crew site," says one of her colleagues. She, "sees the potential in our clients and encourages them," and "is always lending a hand to help out." Quickly adapting to change and accurately relaying the correct information to the staff is one of Quitter's specialties. Her perseverance and hard work have earned her the respect of all the staff on site.
What makes Rise so special to Quitter is working with and changing the lives of the persons served. "They make you feel appreciated and loved," she says. Quitter enjoys supporting people she serves and appreciates the relationships she's built. "You can be gone a day or be gone months and [the persons served] still say they missed you when you can back, or even send you cards when you are off," she says.
Quitter is proud of many accomplishments but counts her team at Westfall as her biggest success story so far. "It is my baby," she says. Her team is always on her mind, and she is so proud of the recognition they have so rightfully received.
Outside of work, you can find Quitter outside fishing, camping, or boating. As a lifelong Green Bay Packers fan, you can always find her watching the game. She also enjoys watching her children play sports and often spends time with her family and friends.