Ali Al-Sadi, CIP Specialist, named November Champion of the Month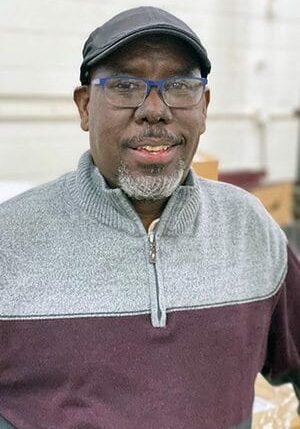 Ali Al-Sadi is currently employed as a Community Integration Program Specialist with Rise, where he works at both our Rise Spring Lake Park location and community employment sites. Coworkers say Al-Sadi's flexibility set him apart this past year during a merger of the Coon Rapids and Spring Lake Park production floors.
He is willing to help wherever needed. That can also include stints as a fill-in driver when the transportation team is short-staffed. As a team member, he has proven to be accountable and adaptable each day.
Prior to joining Rise in 2015, Al-Sadi worked as an assistant and substitute teacher. Because he had education experience, Al-Sadi thought Rise would be a good place to use his skills. "Ali interacts with a large number of persons served," his coworkers say. "He takes the time to greet them, listens to their concerns, and works to make sure each of them has a good day."
He enjoys working on a collaborative team. Al-Sadi said he is most proud of the training he has completed which has allowed him to learn new ways to support people we serve. In his free time, he enjoys learning about technology, especially Artificial Intelligence.