Rise Coon Rapids will debut remodeled location and expanded services in the new year.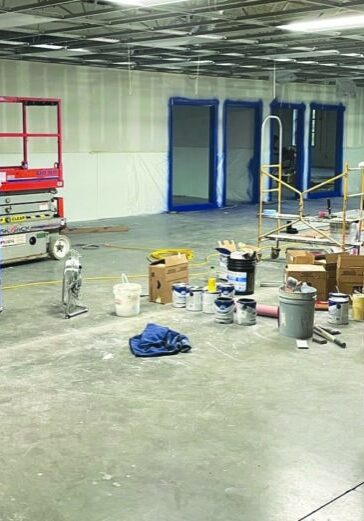 Work on a long-planned construction project is nearing completion at Rise Coon Rapids where the area that housed a former production floor has transformed to a new life enrichment services space as Coon Rapids' focus shifts from production to life enrichment.
The 6,000 sq. ft. remodel designed by HGA Architects will allow for expanded employment exploration and new services assisting people as they build life skills, including transition planning and safety skill building. The large gathering hub space is flanked by separate rooms that will feature health and wellness programming, computers and technology spaces, and room for art projects.
Rise Coon Rapids team members are also working on new activities with pilot groups ahead of the planned opening. Coon Rapids is also hiring more staff to ensure those on a waiting list can come back when the building opens later this spring.
We thank Anoka County for helping make the remodel possible through a Community Development Block Grant and also HGA Architects for donating their time during the architectural planning process.