Rosenberg named August Rise Champion of the Month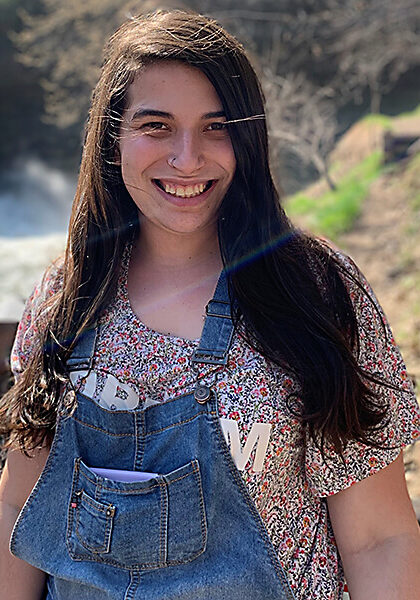 Since joining Rise over 3 years ago, Occupational Communication Specialist Mara Rosenberg has always been a champion for the people she serves, and anyone with a disability or barrier to success. "Mara deserves this award not only because she is a top-notch employee, but because she is also a fierce advocate. She is never afraid to speak up for anyone," a coworker said.
Rosenberg attended Grinnell College. She worked at two different Deaf, DeafBlind, and Hard-of-Hearing organizations that served survivors of domestic violence before coming to Rise. She has continued to grow and develop her ASL skills here. "I have stayed because of the amazing community, including my team and supervisors. I enjoy the variety of work. Each day looks different and takes me to different places to meet all kinds of people," Rosenberg said.
Rosenberg is also actively involved in other ways. She recently helped launch our new LGBTQ+ Employee Resource Group (ERG). "She has really stepped up during the ERG planning process, and she's shined in her role forming our emerging group," said a fellow ERG member.
Establishing the new ERG ranks high on her list of accomplishments. She is proud of the work the group is doing to create community, acceptance and advocacy for LGBTQ+ team members at Rise. Outside of Rise, Rosenberg teaches dance to kids and takes voice lessons herself, reads, and occasionally writes a book blog.