Following brain injury, Robert rebuilds life; valued County Market employee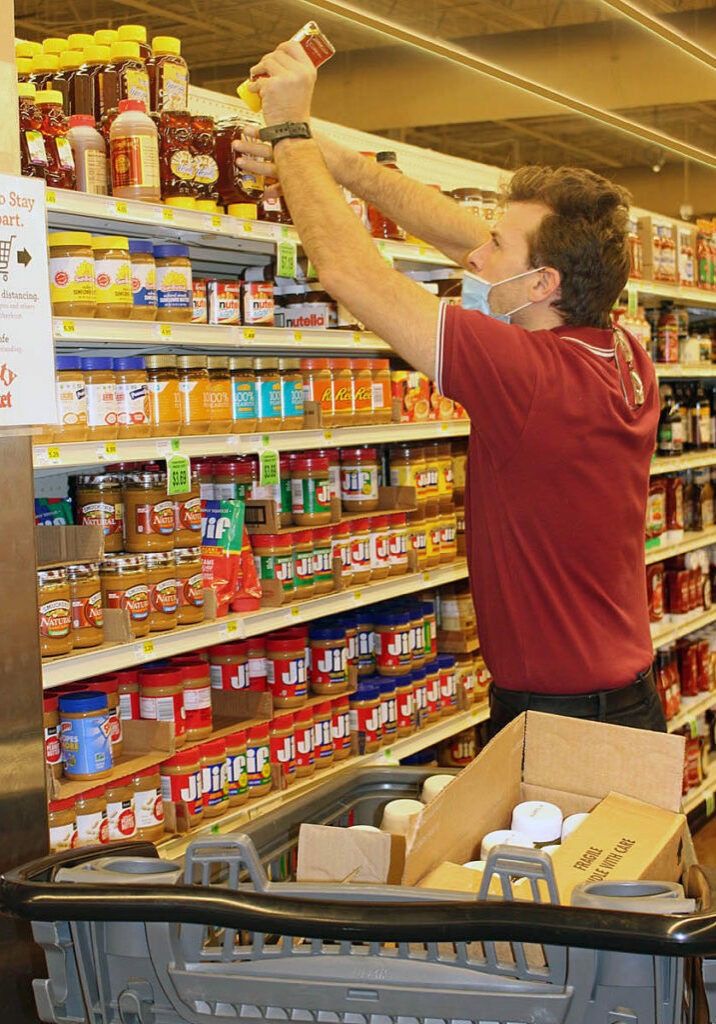 "Robert, could you please hand me that jar of honey on the top shelf?" a customer asked. "If I don't come home with the right brand, my wife won't let me in the door!" he added with a laugh.
Most of the customers at Jerry's County Market in Hudson, Wis., know Robert Radtke by name and he knows them. The polite, outgoing stocker has been assisting people shop for more than six years and is happy to offer people help as he keeps the grocery shelves filled and faced, and the aisles clear.
Robert suffered a traumatic brain injury at the age of 19 as the result of a motorcycle accident when he hit a deer. He spent almost 16 weeks in a coma and had to relearn to do almost everything.
"It took me years to learn how to walk again," said Robert who is now 36 and prides himself on being on a regular schedule of fitness and exercise.
Once recovered, he entered the workforce at Rise New Richmond where Robert worked on a wide range of production subcontracts. When a Rise team member asked him if he was interested in working at a job in the community, Robert jumped at the opportunity.
Because of his brain injury, Robert has devised his own system of remembering where items are located in the store so that he can answer customers' questions and provide them with great service.
"Coffee starts with 'C' and that is the third letter in the alphabet so coffee is in Aisle 3," Robert explained. "Bread starts with 'B' so that's in Aisle 2 because B is the second letter. Pizza has two Z's in it and a Z has four points, so pizza sauce is in Aisle 4.
"But what I usually say to a customer who asks me where something is, is 'Follow me!' and I take them right to it!"
No wonder so many customers enjoy chatting with him as they make their way through the store. Robert also has earned the respect from and enjoys the friendships of his Country Market co-workers.
"I have had the privilege and honor of working with Robert his whole time here," said Grocery Manager Chad Weiland. "From day one, I knew he was someone special, and exactly what this store needed.  He has a positive, friendly energy that is simply unmatched.  When I take my three children shopping, they always ask me to 'find Candy Bob!' as he is known by everyone here, so they can get a fist bump.  He always makes the time to get a smile out of people.  We are very lucky to have Candy Bob in our County Market family."
Follow-Up Support Specialist Kim Ersland visits Robert twice a week to help ensure all goes well on the job. "He has his own fan club," she noted.
"I could have a 'pity party,' I guess, but I won't because I am so blessed," said Robert with conviction.
In his free time, he enjoys playing board games and cards with his four young nephews.
This article appears in the March 2021 issue of the Rise Reporter.