Robert Northrup, Remote Services, January 2021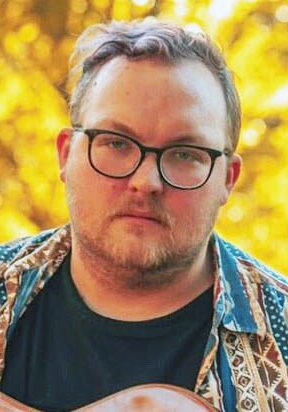 Robert Northrup has been with Rise for just under a year and a half as an Adult Day case manager, although he will soon be moving into Remote Services. In that time, he has already left a lasting impression on those he serves as well as his coworkers, who attested that, "Robert is passionate and creative in the programming that he shares with those he does remote services with. He is so person-centered and focuses his programming on what the person/group of persons would like to accomplish."
Before coming to Rise, Robert worked as a screen printing operator and as the strategic communications intern for the Women's Resources Center at Hamline University, which also happens to be his alma-mater. After being connected with Rise through the Cow Tipping Press fellowship program, he decided to continue his time with Rise because of the amazing team he works with. His coworkers praise him for stepping up to the technological and programmatic challenges he was faced with due to the COVID19 pandemic.
When asked about what he likes most about working for Rise, Robert said that, "I love my job because I am able to meet and connect with people every day and feel like I am doing meaningful work that helps the community."
"I am most proud of the impact that I have on the people I work with. I take great care to make sure that I am providing truly person-centered services to all and strive to ensure the maximum enjoyment and growth through my services."
Robert has excelled at transitioning from in-person to remote services. He has seen this change not as a challenge but as an opportunity, and continues his work with the same creativity, passion, and dedication as always. Even in these difficult times, Robert always looks for ways to interact with those he serves by finding exactly what interests them, and then running with it.
In his free time, Robert enjoys making music and playing in bands, which he has been doing since he was a teenager!