Team Member Spotlight: LoWu Xiang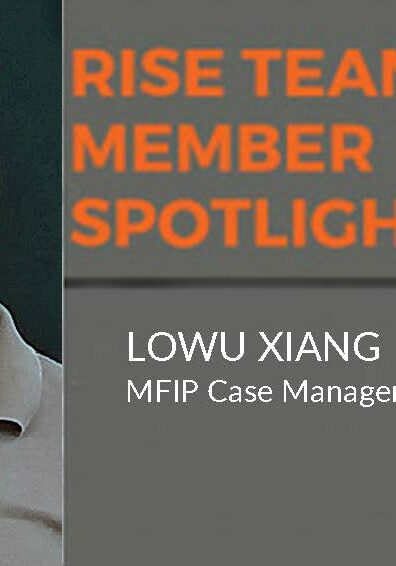 With a passion for assisting people to become self-sufficient, LoWu Xiang is an MFIP case manager at Rise's South Minneapolis location. For more than three years, LoWu has supported people, primarily refugees and immigrants new to this country, with their employment goals through orientation, career planning, job search, identifying other community resources, and more.
Serving people receiving MFIP (Minnesota Family Investment Program) can be challenging because of the diversity of cultures of people served, the multitude of government relations, and the additional challenges people face as they acclimate to a new culture. LoWu does so with kindness, compassion, and professionalism.
Drawing from his own personal experience and skills, self-sufficiency is something LoWu honed when he moved with his family from Thiland  to the United States in 1992. He earned a bachelor's degree from Southwest Minnesota State University.
LoWu's Rise teammates say he "is dependable and purposeful in his actions to accomplish tasks. He researches how to do both work-related and personal pursuits to maximize positive outcomes, and he is always willing to lend a helping hand to make sure things run well at our office."
"Rise is a great place to work because it has strong management and a diverse workforce. I like working as a team and being held accountable," adds LoWu.
When away from work, LoWu enjoys listening to music, watching movies, exercising with Tai Chi, and practicing Chinese medicine.