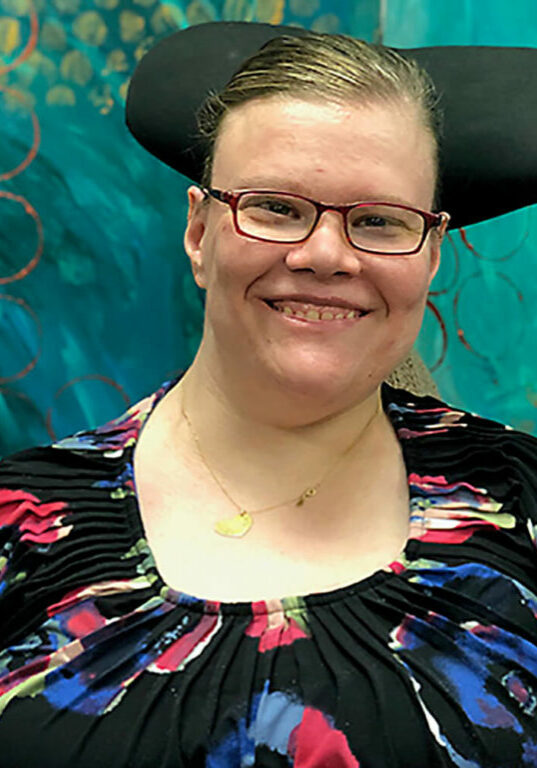 Shawna Markley's Rise supports have given her 20 years of memorable experiences. Currently served at our Crystal, Minn. location, Markley is a popular and friendly person to people served and staff. She is passionate about relationships, and she values the friendships she has made through the years.
Rise team members know her as a jokester with a magnetic and fun personality and after just one conversation with her, it's easy to understand why.
"I like being with my friends. They're nice and we get along. There are times when we just like to be goofy too!" Markley said with a laugh.
Rise team members have supported Shawna in many ways for the past two decades including community-based work on supported employment teams, most recently in the mailroom at Cummins. Her job, and the work of the rest of her team, stopped due to health and safety concerns during the COVID-19 pandemic.
"That was really hard," Markley said. "I wanted to get out and I couldn't."
Now that she is back at Rise, Markley is working with a Rise employment consultant to find new work to match her skills.
When she's not working, she enjoys taking part in many of the daily activities planned by Rise team members. Learning about current news and events is one of her favorite interests.
While Markley looks forward to being able to work in the community again when COVID-19 pandemic restrictions ease, she is also happy in the moment, having a place to go each day to spend time with old friends and make new connections.