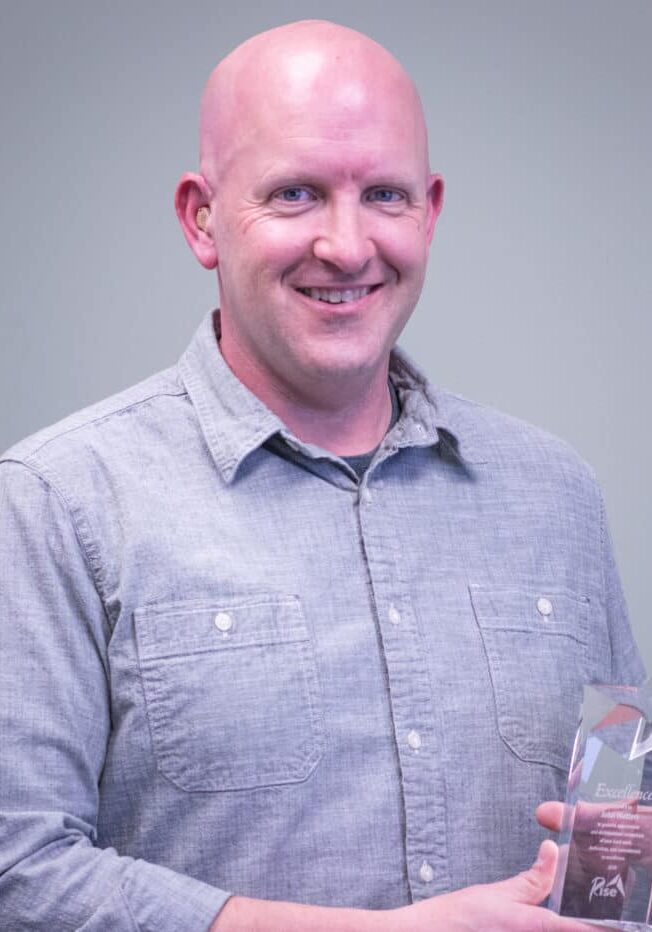 John Watters leads the team at Rise New Richmond, where over the past 21 years he's developed an intuitive knack for understanding the needs of our team members and the people we serve in Wisconsin. "I really enjoy working with individuals who want to have a productive day. They love being here and get satisfaction from finding success in the work we do," he said.
John began his career serving people with disabilities in a residential setting. His experience landed him at ESR, which merged with Rise in 2018. He was responsible for building strong community relationships, and those connections were a natural fit as he transitioned to an employment consultant. After gaining additional leadership experience, Watters became New Richmond's program manager.
"I've worked for many organizations, and people always care. But when you look at Rise leadership, they're just people who are caring and are very thoughtful about each other and what we are trying to accomplish," he said. "It makes a difference."
Watters is dedicated to Rise, his teams and most importantly those he serves. He is passionate about our mission to support people living proud and purposeful lives.
"Obviously it's the people," he said. "It's the people we work with, the relationships we build and the little steps of helping people get to where they want to be. That is the rewarding part of what we do."