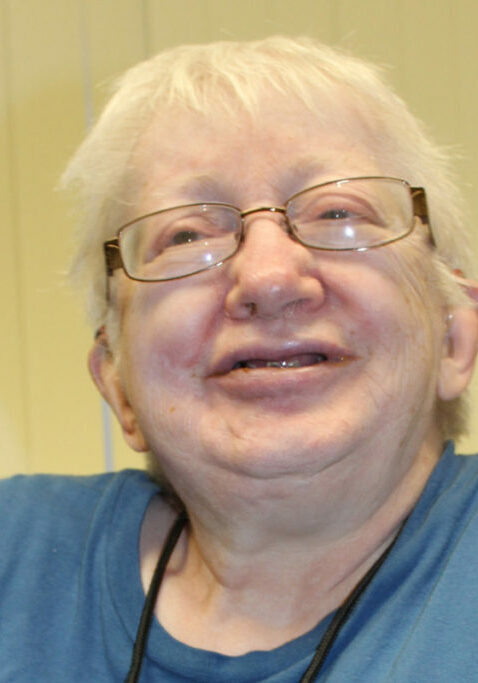 Posted on Dec 12, 2016
For someone who had worked most of her adult life, Judy was simply not ready to sit home idle after retiring in 2012. Instead, she chose to attend Rise's Adult Day Program at the Emma B. Howe Northtown Family YMCA in Coon Rapids three days a week.
"I really like it here," said Judy who is 70. "My favorite things to do are art, music, walk, and have fun with everybody."
Throughout her career at Rise, Judy worked a number of community businesses, including Liberty Carton Co., Federal Premium Ammunition, and LSG Sky Chefs, as well as at Rise's production facilities in Spring Lake Park and Coon Rapids. She says she especially liked working on assembly jobs.
Judy has lived on her in own in an apartment in Coon Rapids for many years. "That's the way I like it," she said with a laugh.
Judy receives residential support services and appreciates the assistance she gets with cooking and finances. She likes to go out for coffee, attend local music concerts in the park, and go shopping. Judy has friends in her apartment building with whom she enjoys spending time, but also likes to rest and watch movies at home.
Judy has lots of good friends in Rise's Adult Day Program, too, many of whom she worked with at Rise over the past four-plus decades.
"Judy is a very kind soul who takes great pleasure in looking out for her friends here," said Activity Specialist Valerie Torrez. "She has a lot of fun with the Rise team members, and we certainly enjoy having her here at the Y with us."