Minnesota Employment Center
The Minnesota Employment Center (MEC) for People Who are Deaf, DeafBlind, or Hard of Hearing provides comprehensive employment and job placement services which enable people to achieve their career goals, increase their self-sufficiency, and lead self-determined lives in the community.
MEC expanded its services beyond the Twin Cities metropolitan area to Greater Minnesota with locations in Duluth, Faribault, St. Cloud, and Moorhead. Here is a video which gives additional information.
Job Placement
MEC assists people who are Deaf, DeafBlind, or hard of hearing overcome barriers to employment and find jobs well-matched to their skills and interests with these services:
Pre-employment evaluations and assessments
Career planning and goal-setting
Teaching networking and job-searching skills
Finding suitable job leads and connecting employers with skilled candidates
Developing resumes and cover letters
Completing job applications
Conducting mock interviews
Public transportation training
Job Coaching
MEC occupational communication specialists are fluent in American Sign Language (ASL). They provide no-cost, on-the-job training and support to both the new employee and employer with:
On- and off-site job coaching
Problem-solving on employment- related issues
Self-advocacy activities and resources
Developing communication
Information about adaptive communication devices
Meeting regularly with employer and employee to help set goals and discuss workplace situations
Job Retention and Job Advancement
MEC staff will assist an employee in maintaining and advancing in the job by offering:
Deaf culture awareness training for supervisors and co-workers
Facilitation of natural job supports
Development of effective communication options
Continued career planning
Ongoing support to assist in career satisfaction and advancement
People using MEC's customized employment and job placement services work in a variety of companies throughout the Twin Cities metropolitan area and Greater Minnesota, including retail stores, child care centers, restaurants, manufacturing businesses, offices, and hospitality venues.
MEC is offered in collaboration with: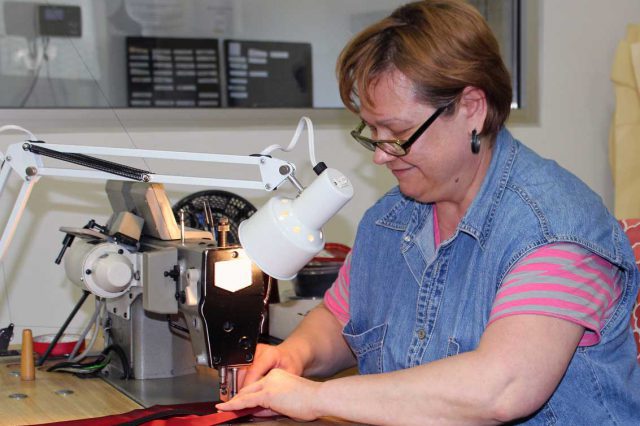 For more information, contact
Sheila Ritter at 651-265-2337 or 651-243-3047(VP)
Email: sritter@rise.org
Minnesota Employment Center
2375 University Ave. West
St. Paul, Minnesota 55114
Mnemploymentcenter.org
651-265-2337 (V)
651-243-3047 (VP)
MEC has occupational communication specialists working in these Greater Minnesota areas —
Northeastern Minnesota Region:
Duluth, Minnesota
Southern Minnesota Region:
421 Central Avenue North, #400
Faribault, Minnesota 55021
Northwestern Minnesota Region:
Moorhead, Minnesota
West Central Minnesota Region:
400 1st St. South, #600
St. Cloud, Minnesota 56301
For information regarding MEC's expansion into Greater Minnesota, please view this video.