Michelle Thompson, Placement Specialist, August 2020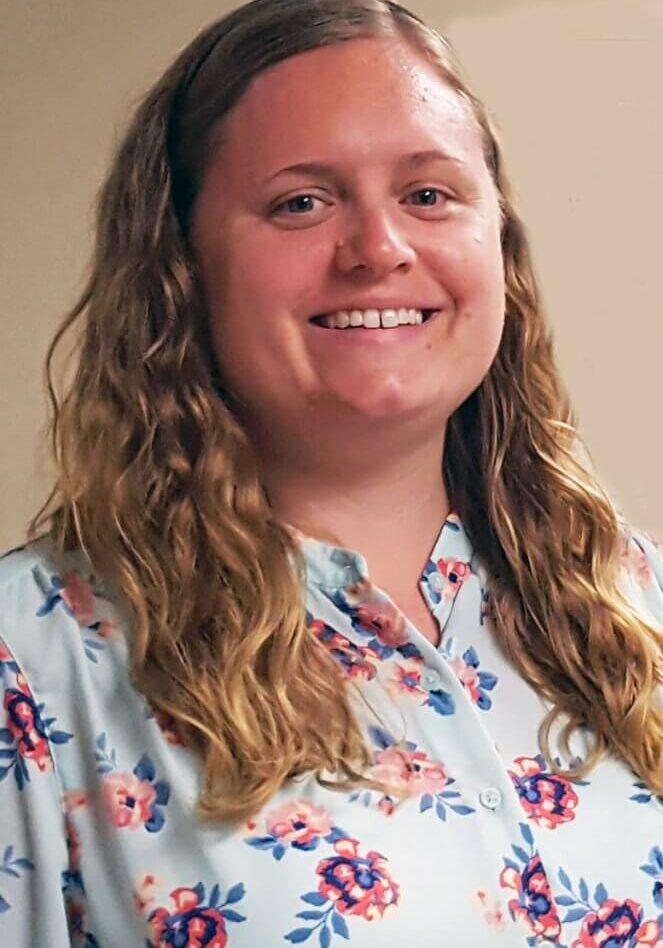 Placement Specialist Michelle Thompson has worked at Rise Lindstrom almost five years and her co-workers say she is an outstanding team player who is detailed, dedicated, and has an AMAZING work ethic. Michelle is enthusiastic and positive and taps into a multitude of community and employment resources to network for the people she supports and local businesses.
Michelle says, "I appreciate the balance of a team and working independently (before COVID, too). I have a great team  and supervisors who are very supportive and understanding. It's an honor to guide and assist individuals toward their employment goals and see them become more self-sufficient. I've always had a strong interest in economics, particularly as it relates to employment and assisting others, so it's such a great job that includes both!"
Michelle added that the best part of her job is "seeing people grow through their coping skills, interpersonal skills, and of course, seeing them meet their employment goals. I am most proud when individuals find and/or I assist individuals with locating good employment that matches their skills and interests, especially when it meets the irunique working conditions  I'm also proud to be a CESP (Certified Employment Support Professional) as of October 2018."
Prior to coming to work at Rise, Michelle worked as a PCA for people who were elderly and had disabilities, was a DSP in residential settings, as well as a research assistant at the University of Minnesota Morris.
A busy mom to a six-year-old and eight-year-old, in her free time, Michelle enjoys cross country skiing, tennis, hiking, and reading memoirs.