Jon Franzen finds connection through remote and hybrid services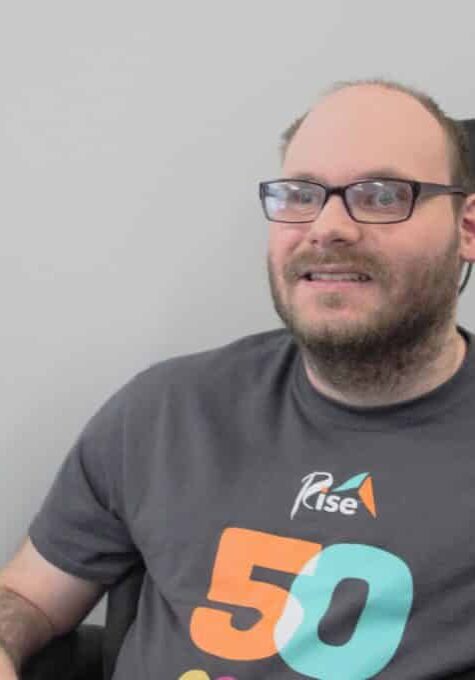 One of the ways Rise has been creative in our offerings is by opening remote services to people. We realized that during the hardships of the pandemic, people missed their connections with friends and activities. In remote services, people take part in social groups, music and art therapy activities, book clubs, and more – all over the internet. Jon Franzen, a person served at Rise New Brighton, describes remote services as a highlight in his journey with Rise. 
Jon, 28, has been coming to Rise for over six years and has attended Rise New Brighton since it opened in 2018. As the pandemic started, Jon was unable to attend Rise in-person due to closures and group home restrictions, leaving Jon feeling isolated and a loss of personal connections to his friends at Rise. Jon shares that the early days of the pandemic were "very tough being separated from family" and was often stuck at his group home in Mounds View, Minn.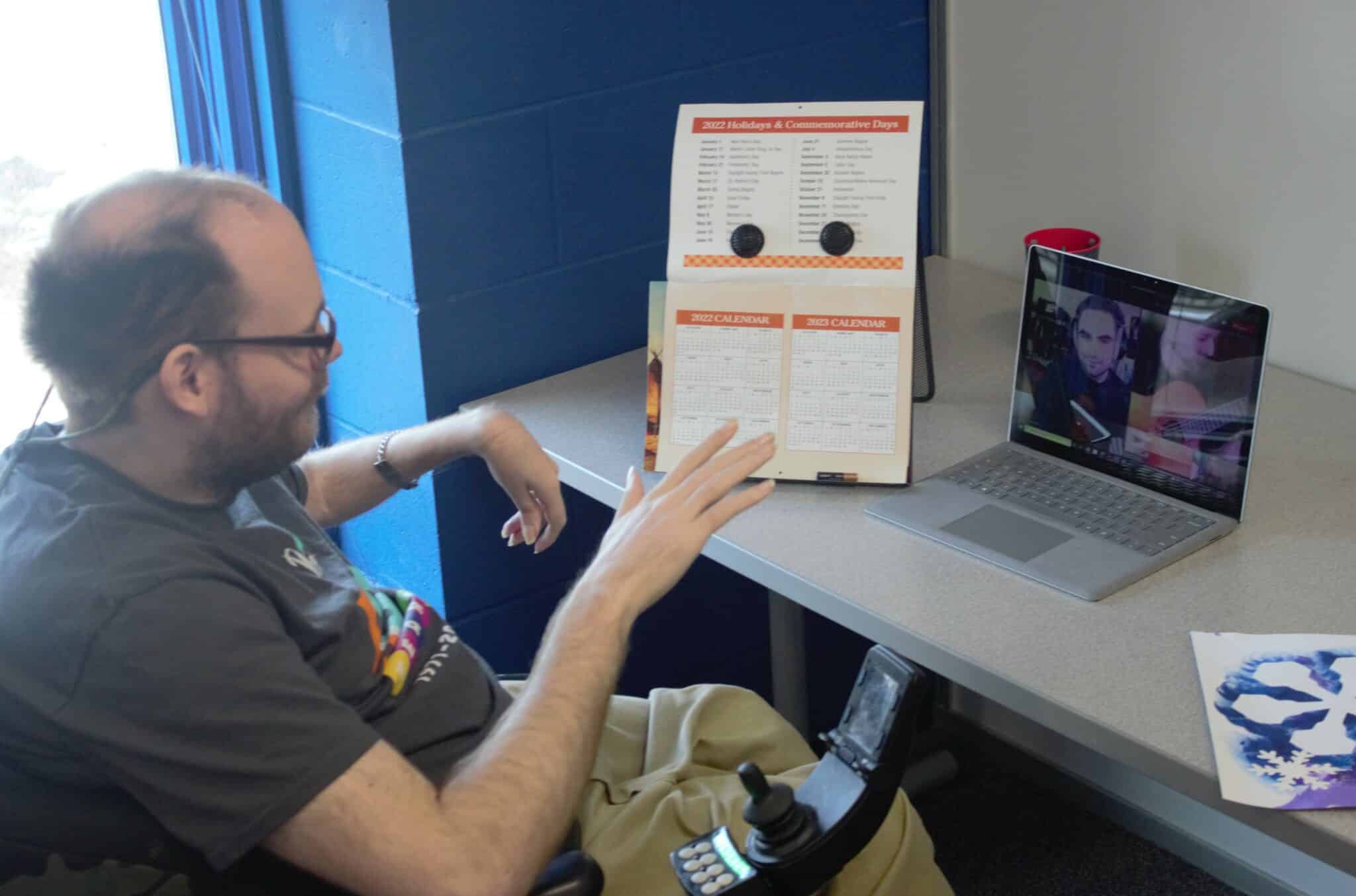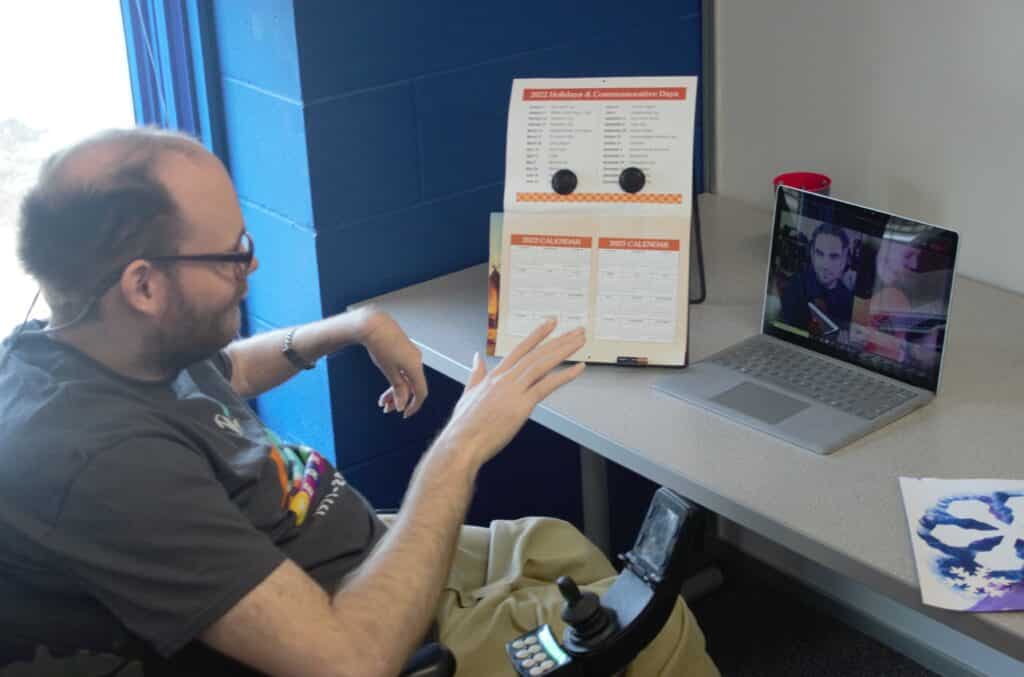 As Rise remote services began, Jon formed connections with Niko Hasapopoulos and Nick Stanger, both remote services specialists with Rise. Niko and Nick meet with people over video in groups and one-on-one meetings. These meetings support people with their learning and life enrichment goals. Whether an individual lives further away, prefers to be at home, has a minor illness, or has a mix up with public transportation or group home scheduling, these remote programs are a welcomed offering for the people we serve and help Rise avoid a gap in service for people.  
When asked for his personal highlights with remote services, Jon shares that art, music, and history research activities along with "making friends I wouldn't have had the chance to meet otherwise" have been his favorite parts. Jon works with Niko or Nick to learn more about United States history as well as listen to music. A particular activity that's brought Niko and Jon closer is artwork. "I support people with physical limitations by doing artwork, where they direct me and I do the drawing," explains Niko. As Jon describes, "He'll paint based on some of my ideas and send them to me. I'm his brain and he's my hands." 
Both Niko and Nick note the importance of genuine human connections for individuals with disabilities or for people who are immunocompromised and living most of their lives at home. "I like getting to be part of people's lives and affect them for the better. It's rewarding. With everything going on, it's valuable to have these options," said Niko. Nick adds, "It's important to help people experience new things and find ways to be self-sufficient. It makes me happy to know when someone is better off because of our programs." 
Jon has had a hybrid schedule since the fall of 2021, splitting his week between Rise New Brighton and remote services. The impact of Niko and Nick's work with Jon is clear. "They mean a lot to me," Jon says. "I've got a special spot in my heart for them." 
In his free time, Jon is an avid coin collector, having already collected "all the state's quarters and almost all the presidential dollars." Jon himself is also a painter, describing his work as "messy" but the creativity and independence that comes with creating art is freeing. When it comes to his future with Rise, Jon is thrilled to continue his mix of in-person programs and remote services, which will continue on as a permanent option that Rise provides.