Feeling at home in St. Cloud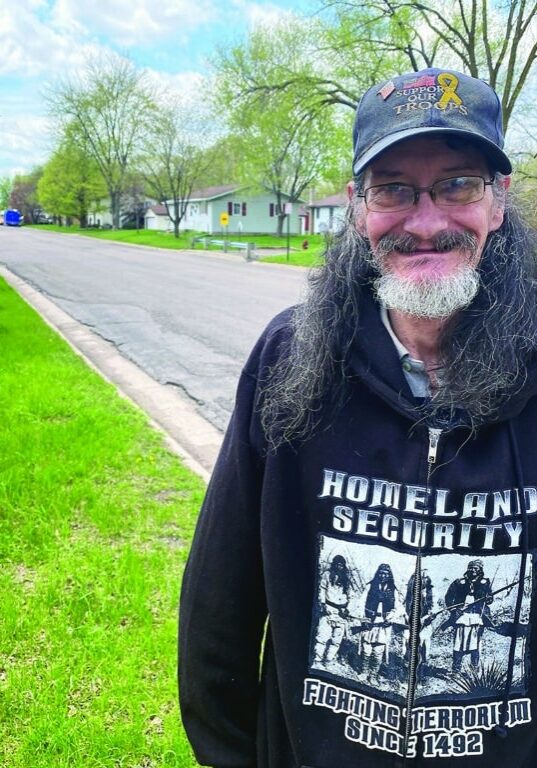 Cheyenne Johnson recently celebrated a milestone many of us take for granted. "I've been struggling and trying to survive," he said. After more than a decade of searching, he now has his own place to call home.
A past criminal conviction created a barrier most landlords refused to look past. The 54-year-old lived in group homes because he was repeatedly rejected even after meeting all legal requirements. Each denial brought on new stress, and his mental health suffered. "It's been a struggle," Johnson said. "You can tell them, 'Hey, I'm not that guy. I'm this guy now.' They don't listen," he said.
"He had done probation. He'd done everything people asked of him," said Johnson's St. Cloud Adult Rehabilitative Mental Health Services (ARMHS) practitioner Angela Buisman. "He was offered a place, and they turned it down. We appealed, but they had already made up their mind. So, we had to find other avenues to get him his independence and a second shot."
Buisman and Johnson worked together for more than three years to find a landlord willing to give him a chance. He finally moved in early this year. The new apartment allows Johnson the freedom to live as he likes in his own space.
"This is the first start. It is a brand new, fresh start. It establishes rental history and credit. It gives you opportunities." Buisman said.
It has also freed up time and space in his life to focus on other important goals. Johnson is now working on getting his driver's license again. He is also taking charge of his health, which includes a chronic lung disease.
A friend referred Johnson to Rise 11 years ago. Since then, he's worked with ARMHS practitioners like Buisman to accomplish so many goals that he can't even remember many of them. But finding a home is one he won't forget.
"I consider Rise my main foundation. They have been awesome," Johnson said. "They've helped me out through the years and have built me from the ground up."
Our re-entry work is funded through the Otto Bremer Trust, the Initiative Foundation, the Benton Telecommunications Foundation, the Midco Foundation, and the Stearns Electric Trust. In 2022-23 we will begin a pilot project to support incarcerated people before they leave jail thaks to funding from the Medica Foundation, the Initiative Foundation, and the
Morgan Family Foundation.