Rise & Shine Fundraising Breakfast
Thursday, October 5, 2023- 8:30 - 9:30 a.m.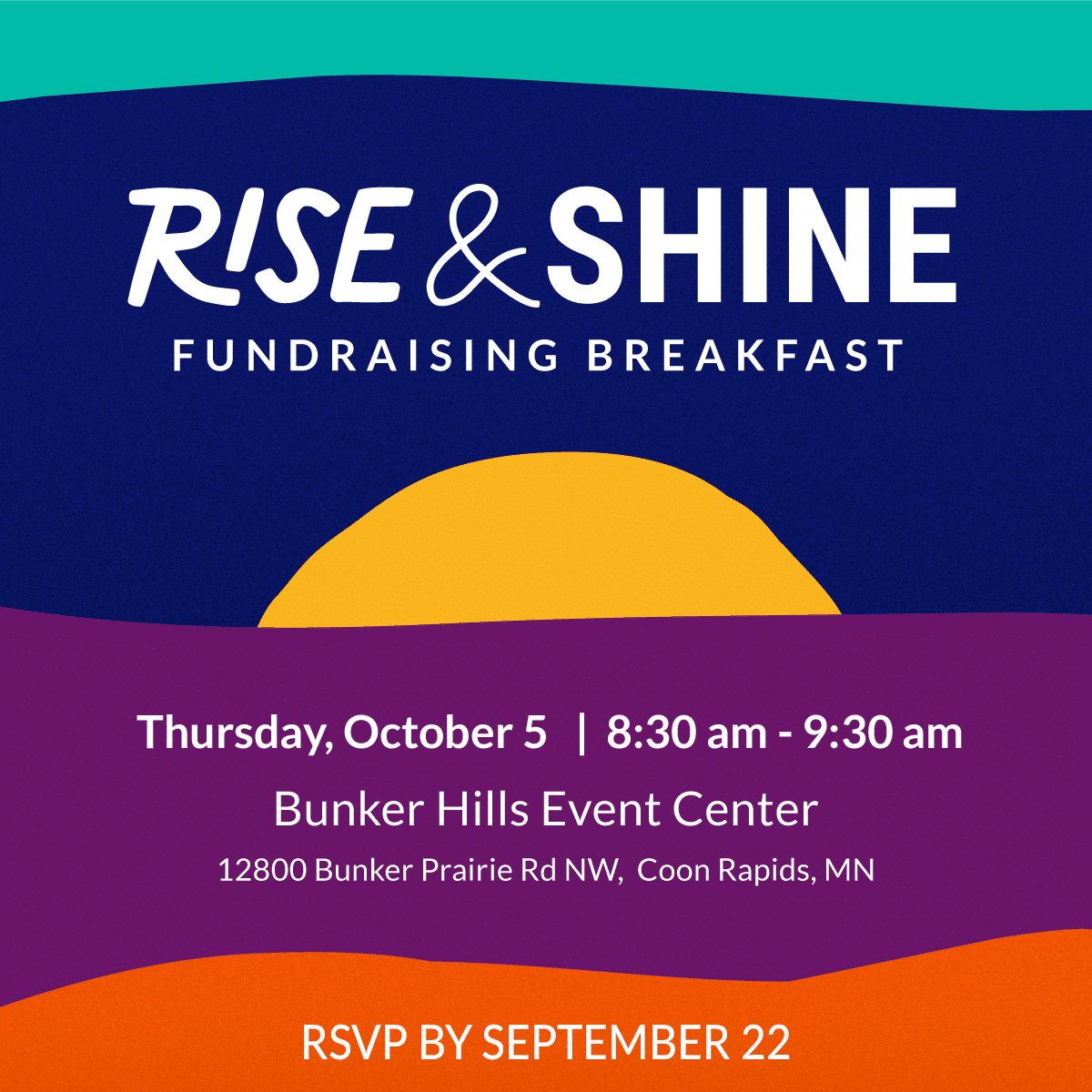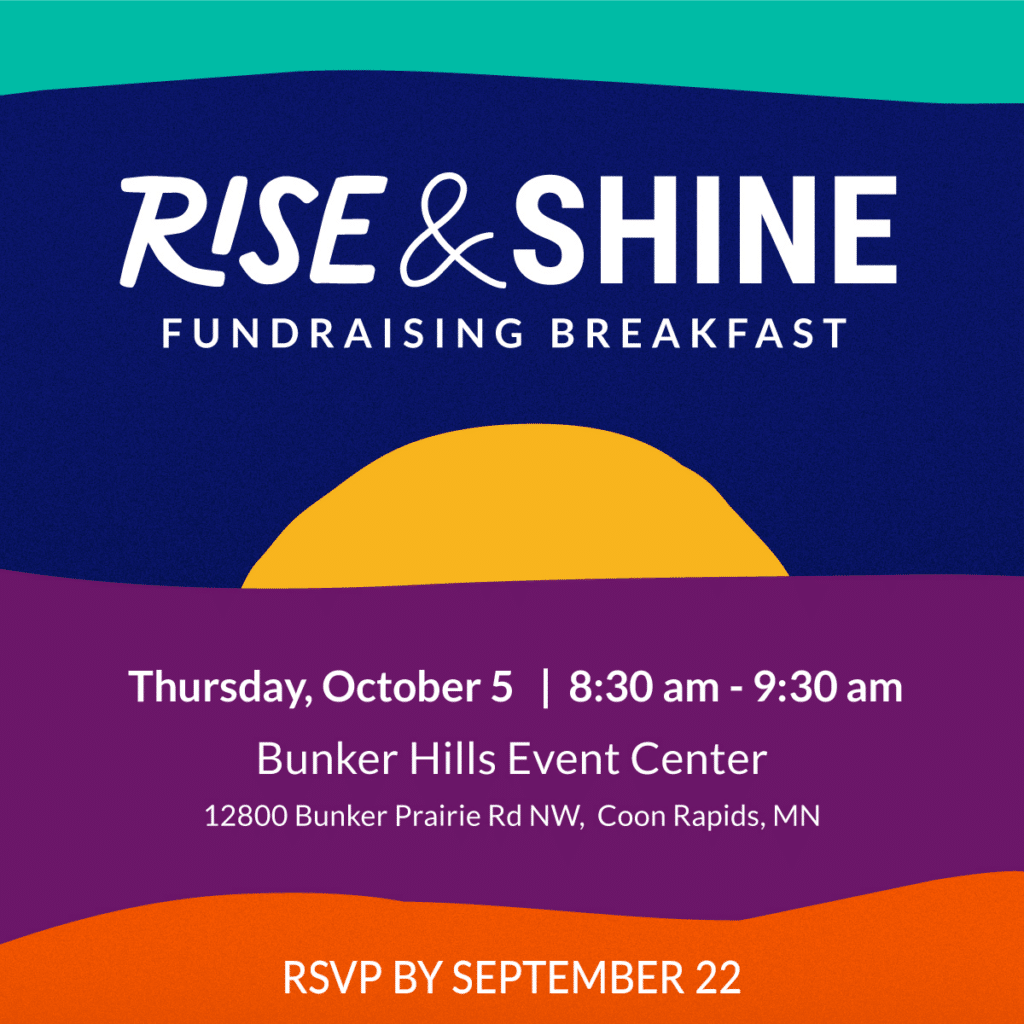 Rise is taking a year off from our annual gala and instead, we are hosting a series of new events throughout 2023, including a fundraising breakfast for our dedicated supporters.
Our committed donors are invited to join Rise's leadership for a delicious breakfast, inspirational stories, and updates for the future as we invite them to continue supporting Rise's work opening doors to opportunity for thousands of people with disabilities and other challenges in Minnesota and Western Wisconsin.
When:
Thursday, October 5, 2023
8:30 am – 9:30 am (doors open at 8:00 am)
Location:
Bunker Hills Event Center
12800 Bunker Prairie Road NW
Coon Rapids, MN 55448
Menu:
Plated meal will include scrambled eggs, O'Brien potatoes, bacon & sausage
RSVP:
The event is free to attend, RSVP required. Donations to Rise's will be requested.
RSVP with your information to tbrinker@rise.org.
RSVP information to include:
Full names for you and guests
Dietary restrictions or allergies to consider and for whom they are needed
If ASL interpreting is required and for whom it's needed
Any accessibility or wheelchair needs and for whom they are needed
Would you like to fill your own table of 8-10 guests with individuals interested in supporting Rise's mission at our fundraising breakfast? Include their full names and any of the above information with your RSVP. Resources for interested Table Captains: Table Captain Email Invitation Template & Table List Sheet
We are currently seeking event sponsors for our calendar of events throughout 2023, which includes a celebration picnic, an online awareness campaign, and a business forum & networking event. Interested in learning more or sponsoring? Contact Tom at tbrinker@rise.org or 763-792-2450