Minnesota Employment Center for People who are Deaf, DeafBlind, or Hard of Hearing
Please Note: Program availability, hours, and delivery have changed due to COVID-19, please contact us for the most up to date information!
People We Serve
This program supports people who are Deaf, DeafBlind, and Hard of Hearing in school-to-career transition, career exploration and planning, and ongoing career support.
Program Features
Job placement, coaching, job-seeking skills, work evaluations, job try-outs, and job shadowing
Individualized career planning and goal setting support
Job retention and career support
Occupational communication support and education
Resume development and other supports
MEC has our own website! Visit us here.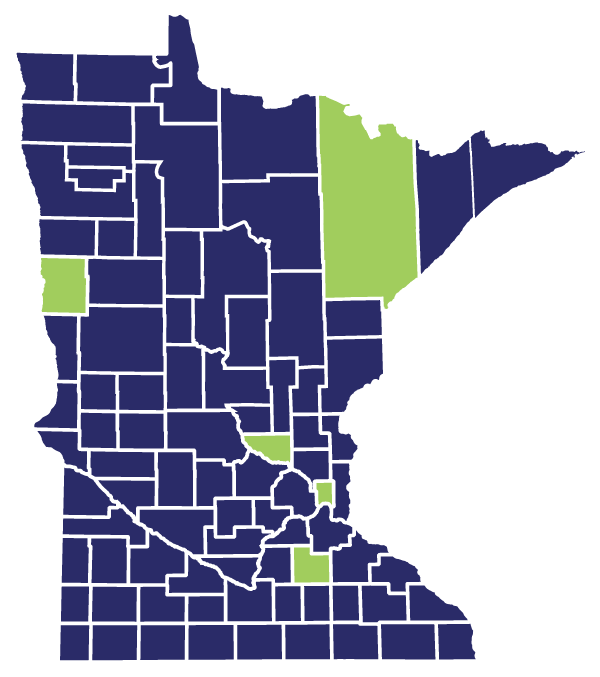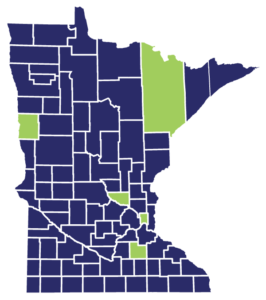 Services available in these counties
Address
MEC is a statewide program that offices out of multiple locations. We have locations in St. Paul, Duluth, Faribault, Moorhead, and St. Cloud.
Hours
Monday - Friday | 8:00 am - 4:30 pm
Schedule and location of services determined by individual need.
Minnesota Vocational Rehabilitation Services

Deaf and Hard of Hearing Services

Private Grants

Schools and Self-Referral

State Services for the Blind
Self-arranged / Private / Personal
If you are interested in this program, but are unsure if you qualify, have appropriate funding, or have other concerns, please contact us. We are happy to partner with you to explore all options.
Step 1
Identify the correct
program for you
Step 2
Reach out to a
program manager
to learn more
Step 3
Fill out your paperwork and get started